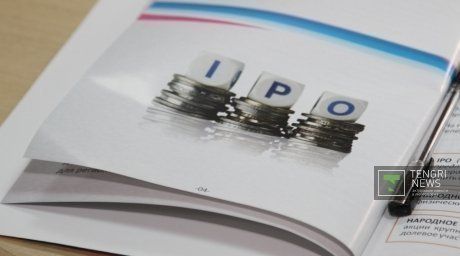 Implementation of the People's IPO in Kazakhstan will be suspended until the end of the year and may possibly be even folded altogether, KazTAG reports citing a source in Kazakhstan government.

"The IPO will be suspended until the end of this year and possibly folded in future," the source told KazTAG.

According to the speaker, this will happen for several reasons. "The debut placement as part of the People's IPO was successful (KazTransOil's IPO), which sets it apart from the other similar state programs. That's why there is a big game at the top right now. People who have nothing to do with this program do not want is to continue," he said.

According to him, another reason lays in legal collision that sprout from the fact that strategic facilities, such as the national power networks and railroads, cannot be privatized according to the existing law. In fact, representatives of the General Prosecutor's office held a meeting with the government on the IPO program where they challenged legitimacy of placement of KazTransOil's common shares that took place last year.

Besides, the source said that former deputy chairman of Samruk-Kazyna Kuandyk Bishimbayev, who used to be promoting the People's IPO of national companies, will now be dealing with development institutes.

Another source close to Samruk-Kazyna confirmed that there was a serious opposition from the General Prosecutor's office in relation to KEGOC's participation in the People's IPO.
May 24 2013, 09:46