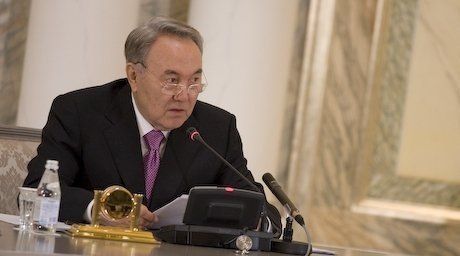 Kazakhstan President Nursultan Nazarbayev has suggested a "triple seven initiative" called to promote implementation of innovative projects, Tengrinews.kz reports.

Speaking at the meeting of the Foreign Investors Council, the President suggested to set a common goal consisting in practical implementation of innovative approaches. "I would call it the 'triple seven initiative' that can be implemented through joint efforts within one year. Number one is to attract at least 7 world-famous scientists to Kazakhstan. Number two is to supply 7 Kazakhstan companies with high-tech orders. Number three is to support 7 innovative start-ups," he said.

According to the President, universities play a key role in science. 67 percent of the universities' projects have been approved this year, where as in 2010 they were able to fulfill only 33 percent of the total number of the scientific-technical programs. "It is important to continue creating the applied and and scientific-research divisions in universities. We should not forget about fundamental natural and exact sciences. These directions do not bring any profits in the short-term, but they are the basis for local inventions and discoveries," the President said.

Besides, it is important that orders for researches and developments from foreign investors and local companies are placed in Kazakhstan, he stressed. "This probably should be introduced into our legislation," the President said.
May 23 2013, 11:04