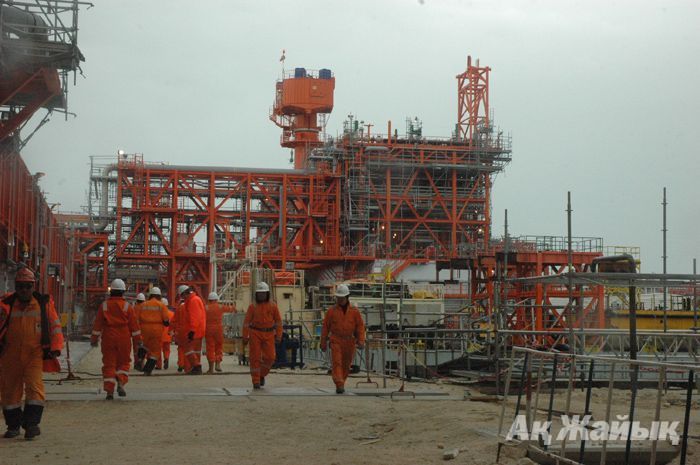 By Laura Suleimenova
Atyrau department of financial police has launched a criminal proceeding into evasion of tax and other mandatory corporate payments to budget in relation to the accountant of KMG Kashagan BV.
The investigation has revealed that between January 1, 2008 and September 30, 2010, she [accountant] knowingly indicated false information in tax declarations, as the result the company evaded payment of T12bn to the budget.
This was announced at the anti-corruption agency's website in the morning of May 20, removed afternoon, however, republican media managed to distribute the news.

A private firm KMG Kashagan B.V. is the member of Samruk-Kazyna group of companies, which administers Kazakhstan's share [16.8%] in the PSA of the North Caspian Project.
A 100% subsidiary of Kazmunaygas National Company was created in October 2005 under the jurisdication of the Netherlands, with a branch office in Astana.
According to the 2013 goods, works and services procurement plan available at the company's website, only office maintenance and other business related expenses in Kazakhstan are estimated at over 840mln tenge.

Given this, besides KMG Kashagan B.V., interests of Kazmunaygas in the Kashagan project are represented through the country's oil and gas ministry by another subsidiary PSA LLP, created in 2010.
PSA also represents Kazakh side in the Karachaganak project in the West Kazakhstan Oblast.

Why KMG trusted the control of the 16.8% Kazakh stake at Kashagan to two subsidiaries at a time? Interesting question. One thing is clear - nothing here is about saving money, as we will never know in Kazakhstan how much is being spent to maintain KMG Kashagan B.V.'s headquarters in the Netherlands.




May 21 2013, 10:11