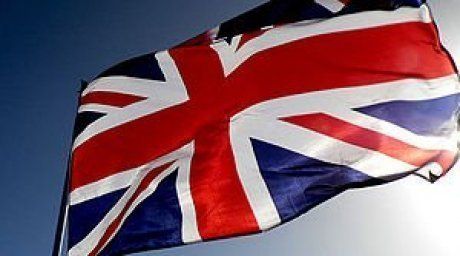 Kazakhstan will be receiving $300-400 thousand per year from Great Britain from transit of military cargoes via its territory, Tengrinews.kz reports citing Kazakhstan Vice-Minister of Foreign Affairs Aleksey Volkov.

"Сountries pay for transit. Great Britain's preliminary calculation was $300-400 thousand per year. But the actual amount will also depend on the frequency of flights, type of aircrafts, cargoes and their weights. The payment is similar to those made by other countries that we already have the agreement with. There is a difference only for those who fly more frequently. The more frequent the flights are the more the country will pay," Volkov told the Senate Commission on International Relations, Defense and Security at last week's extended meeting on ratification of the agreement between the governments of the two countries on transit of military property and personnel via Kazakhstan in relation to participation of Great Britain and Northern Ireland in international efforts on stabilization and restoration of Afghanistan.

The agreement includes a list of military property eligible for transit, Volkov noted. "The agreement defines the terms of non-stop transit of British military property and personnel via Kazakhstan. Kazakhstan may abstain from issuing any permits, withdraw or suspend them. During transit the British aircrafts are not allowed for refill in Kazakhstan's air space or perform technical landings for refill, crew's rest and other purpose, except for cases of emergency landings," he said.

According to him, in case of the emergency landing at the territory of the country, Kazakhstan party will have a right to check the personnel's documents and perform customs and border control. He added that the personnel will not be allowed to leave the aircraft's landing zone without prior consent of Kazakhstan authorities, except for cases when staying on board of or in proximity to the aircraft poses a threat to the personnel's life or health.

"Kazakhstan already has similar agreements with Germany, France and Spain. Ratification of the agreement will not cause any negative social, economic or legal consequences, or any excessive budget spendings," Vice-Minister said.

The agreement between governments of Kazakhstan and Great Britain was signed by Defense Ministers of both countries on February 27, 2012 in Astana to support the international efforts on stabilization and restoration of Afghanistan. The flights in Kazakhstan's air space will be performed in line with the set ICAO rules, Kazakhstan legislation and the transit agreement.

Kazakhstan's Majilis -- Lower Chamber of the Parliament -- had already approved the ratification earlier.
May 20 2013, 11:04