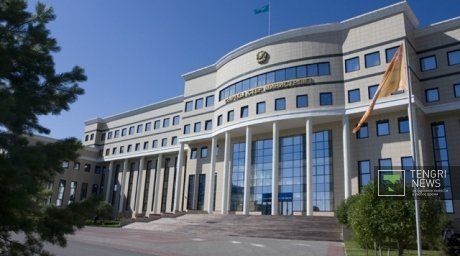 Kazakhstan Foreign Ministry has tagged the information on Kazakhstan citizen's alleged implication in deals in weapons for North Korea unverified, Tengrinews.kz reports citing the Ministry's press-secretary Nurzhan Aitmakhanov.

"We saw the messages in the media about possible implication of Kazakhstan citizen in violation of the international sanctions against North Korea. We would like to note that this information has not been verified. We would also like to add that Kazakhstan has always been and remains a supporter and rigorous follower of non-proliferation and is always open for cooperation for its further enhancement," the press-secretary said.

The media published details of the report of UN experts on North Korea. The report also contains the recommendations for the UN Security Council to introduce sanctions against three North Korean organizations: Ministry of Nuclear Energy, Department of Military Industry of the Central Commission of Korean Labor Party and the State Space Bureau.

According to the experts, the sanctions should also cover 12 individuals, including Kazakhstan citizen Aleksandr Zykov and two Ukrainian citizens Iurii Lunov and Igor Karev-Popov. The document states that they are involved in deals in weapons related to North Korea.

Aleksandr Zykov, a former head of Kazakhstan private airline East Wing, said that he had documents proving his non-involvement in this story and innocence.


May 17 2013, 11:42