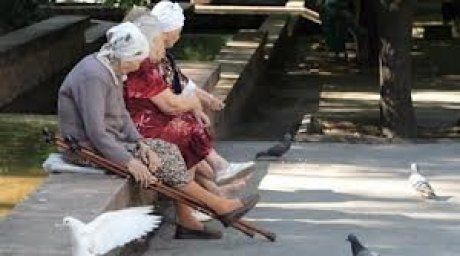 Kazakhstan President Nursultan Nazarbayev may postpone the retirement reform, KazTAG reports citing a source in Astana that asked not to be named.

According to the speaker, the delay may be caused by "the negative reaction of Kazakhstan women" who disagree with the government's legislative initiatives.

"For all these years Kazakhstan women have been a backbone for Nursultan Nazarbayev's regime. He stressed it several times at major meetings. He publicly encouraged them and promoted to high positions. The main idea always was that it was hard to work with women, but was impossible without them. I don't think that the President has changed his attitude to them this time. It is possible that the president will make a move in response to the latest inconsiderate steps in the social sector that undermine women's interests," the source told the agency on Monday.

The source also stressed that the President of Kazakhstan had enough power and authority to interfere.

"He has vast powers. He can make the government call off the draft law, take it off the agenda of the Parliament at any stage, apply to the Constitutional Council to check for its compliance with the Constitution, refuse to sign it or postpone its implementation for an indefinite period," the speaker said.

The proposed reform involves a gradual change of retirement age for women from 58 to 63 years old. As a result of the reform the retirement age of women will become equal to that of men.
May 13 2013, 17:49