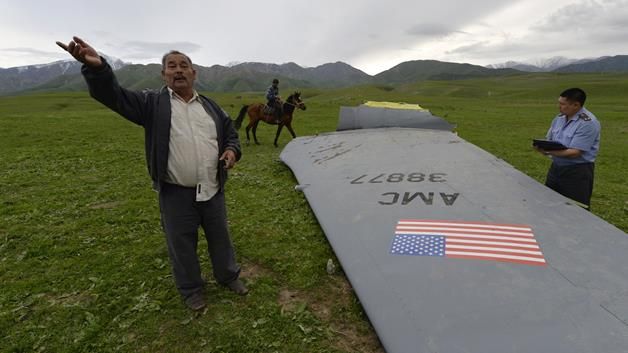 Kyrgyzstan's emergencies minister says the bodies of two American crew members have been found after a U.S. military refueling plane crashed in rugged mountains, while the search for the third crew member continues.
Kubatbek Boronov told The Associated Press that local search teams found the two fragmented bodies Saturday morning. They have not yet been identified.
The KC-135 plane crashed Friday about 100 miles west of the air base that the U.S. operates in the Central Asian nation to support military operations in Afghanistan.
Officials at the U.S. Transit Center at Manas have not released any information on the cause of the crash.
Boronov said military officials from Manas were working with the rescuers to search for the third crewman and the plane's flight recorders.
May 13 2013, 09:40