By Anastassiya Pastukhova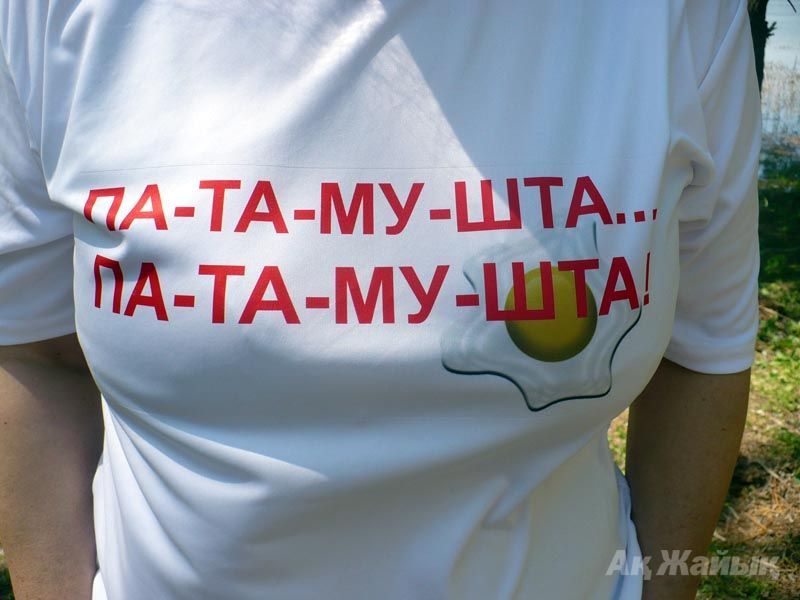 May 7, the village of Saraichik, to the north of Atyrau, hosted an egg throwing competition for the Cup of Andrei Tsukanov, a public activist famous for egging Labor Minister Serik Abdenov during a press conference in Almaty on April 26. The minister fell under public displeasure for promoting unpopular retirement system reform in Kazakhstan.
The idea to organize a funny event in Atyrau came to mind of local NGO activists shortly after the incident.
Mr Tsukanov himself learned of the tournament just before it started and kindly gave his consent to use his pictures.
Among the participants were NGO representatives and civil activists. The owner of a household located next to the place "sponsored" the game, granting her most productive laying hen to the organizers. Immediately given a name, Ryaba The Hen, was later taken to the city and given breadcrumbs as a compensation for some inconveniences she suffered during transportation.

A black suit jacket over a white shirt with a tie were the shooting mark. The stuff on a hanger was attached to a board inscribed with "patamushto... patamushto", the notorious Russian expression meaning "because... because", which Minister Abdenov pronounced in response to sharp questions when meeting public in Karaganda during a campaign to explain why women's retirement age will be increased in Kazakhstan.

Many picnic-goers nearby enjoying their day off on Defender of the Fatherland Day, paid keen interest to the competition. Upon learning the meaning of the event some wanted to throw an egg or two with the participants.

By plan, organizers wanted to scrape down smashed eggs from the jacket and make an omelette, however, "bush-leaguers" outnumbered sharp shooters.
Nevertheless, the golden, the silver and the bronze eggs found their owners. A member of Azat Party Kumar Mussagaliyev, a civil activist Minal Kenzhekov and a reporter of Channel 31 Gulbadan Nazbenova, respectively, were the happy winners.

In total over 40 eggs were "fired". No chicken was hurt during the occasion.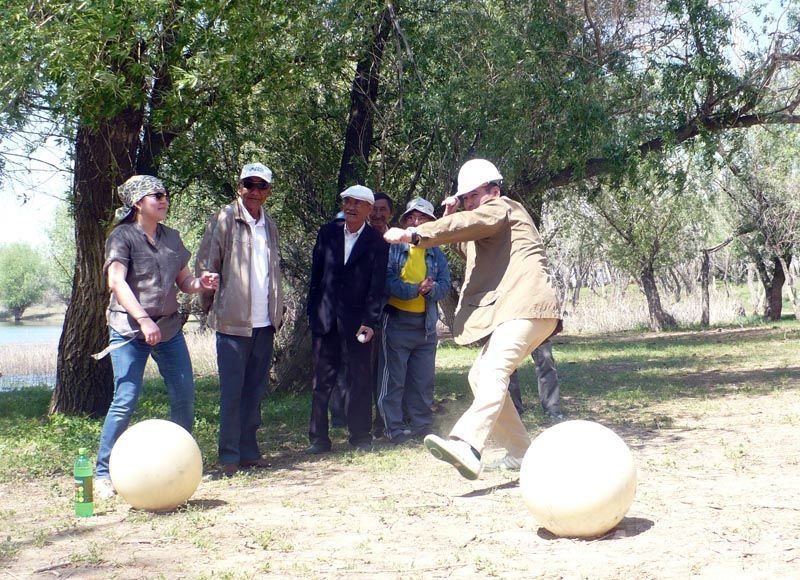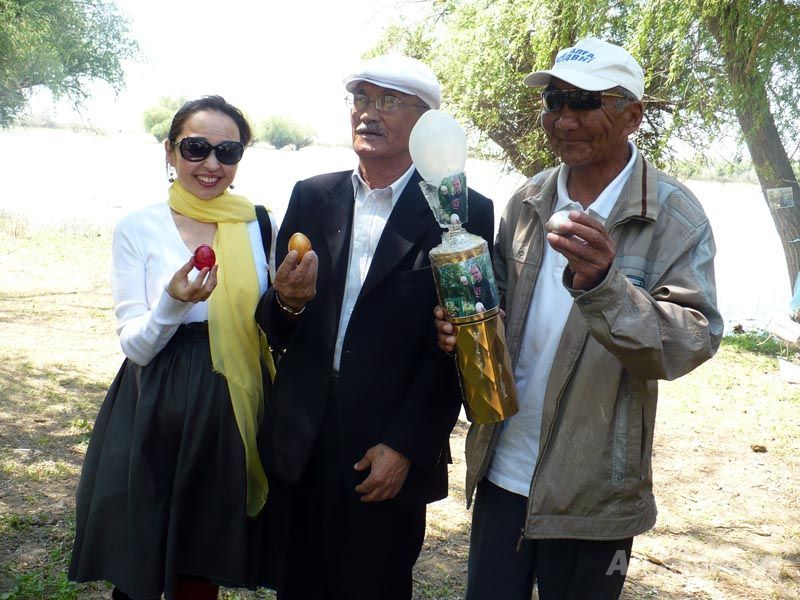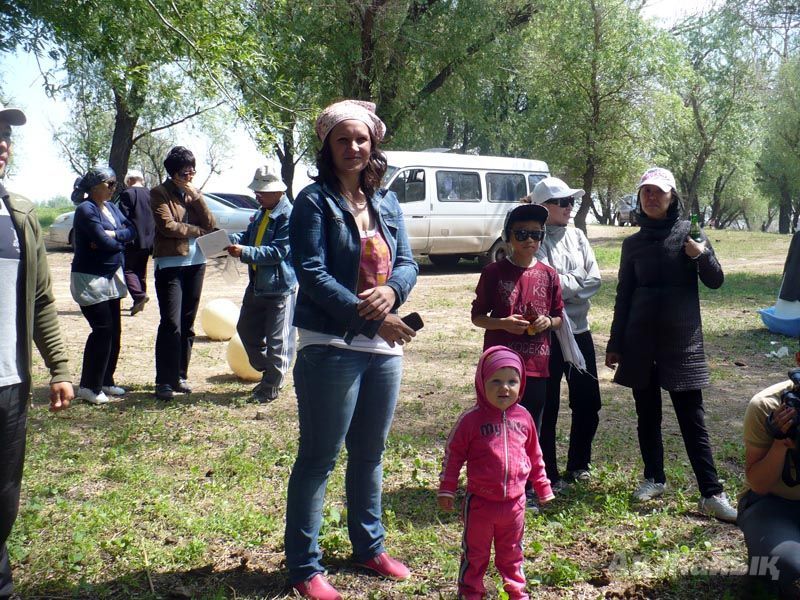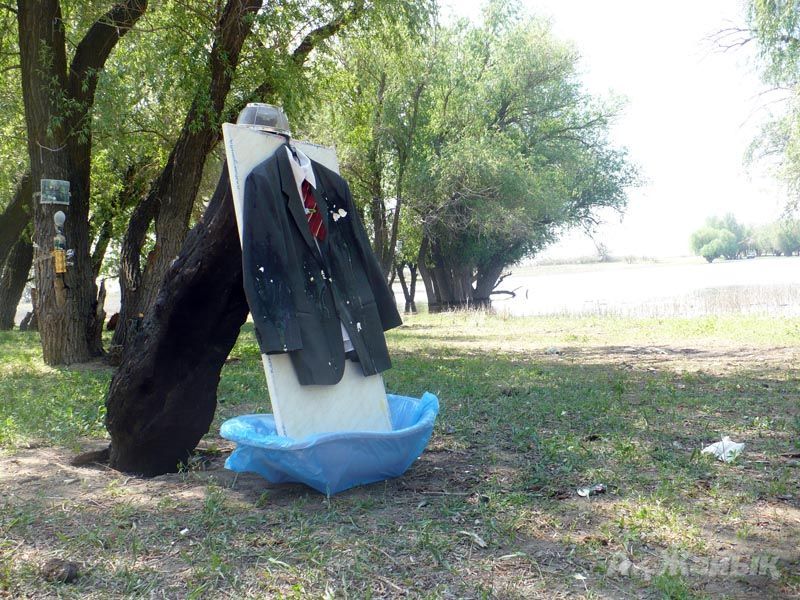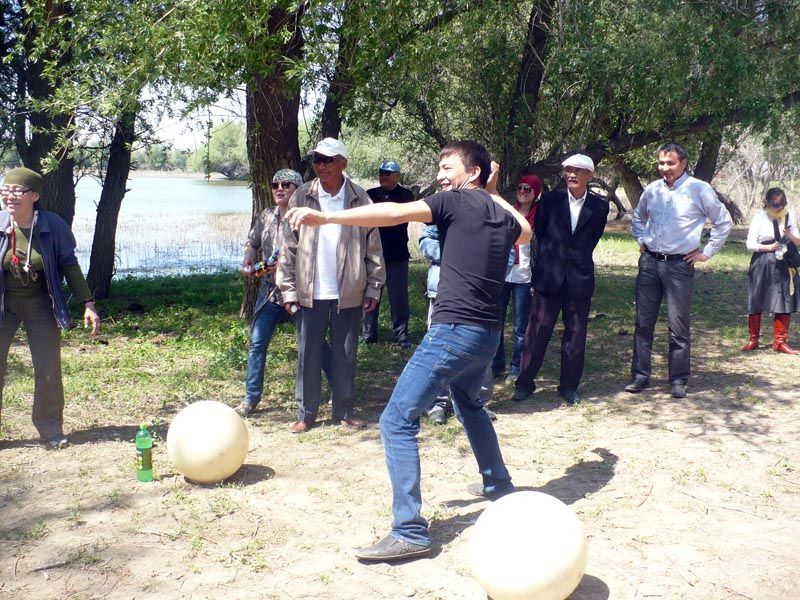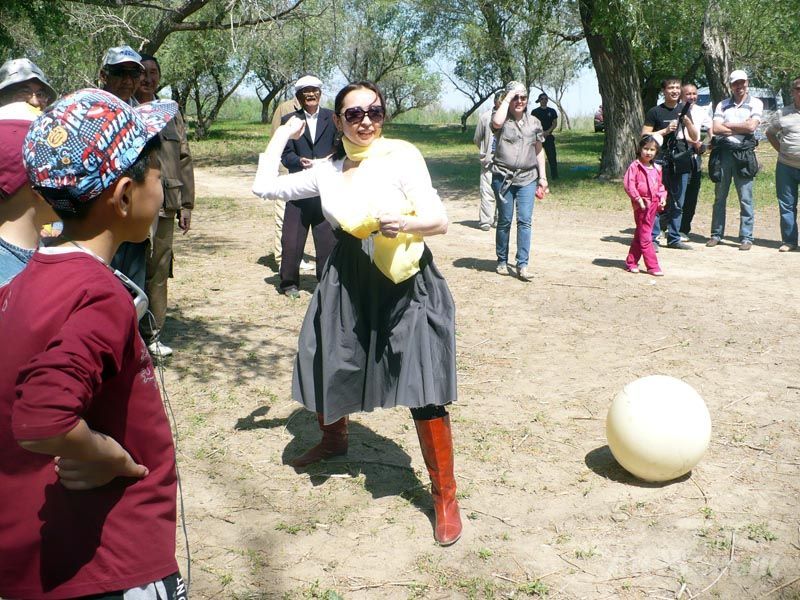 May 8 2013, 12:26