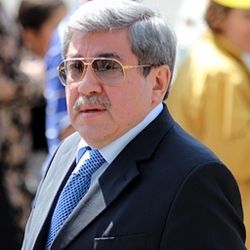 The case of Kazakh students Dias Kadyrbayev and Azamat Tazhayakov suspected of involvement in the Boston Marathon explosions, pushed Kazakh politicians to think about stricter migration control in the country.
Senator Gani Kassymov told in an interview to total.kz the rules should be toughened in two directions - for both arriving and leaving individuals.
"Kazakhstan for the first time ever encountered terrorist acts just last year. Before that we lived in peace. At the same time, many developed countries increasingly see terrorist threats as an everyday issue, also the United States. We need to adopt everything useful from the American model of countering terrorism," Mr Kassymov noted.

The deputy is confident that to fight terrorism Kazakhstan should elaborate a new complex of measures, including stricter entry rules for all arriving foreign nationals.

"These should affect not only students, as it is in the United States, but workforce striving to come to us to earn money, as well as foreign tourists. Everyone should be completely checked, both coming in and out of the country. Even those performing transit travel through Kazakhstan," Mr Kassymov explained.

He is sure that migration service needs to become a separate ministry directly reporting to the country's president. Such a practice has long been experienced in many countries in the West.

May 6 2013, 12:37