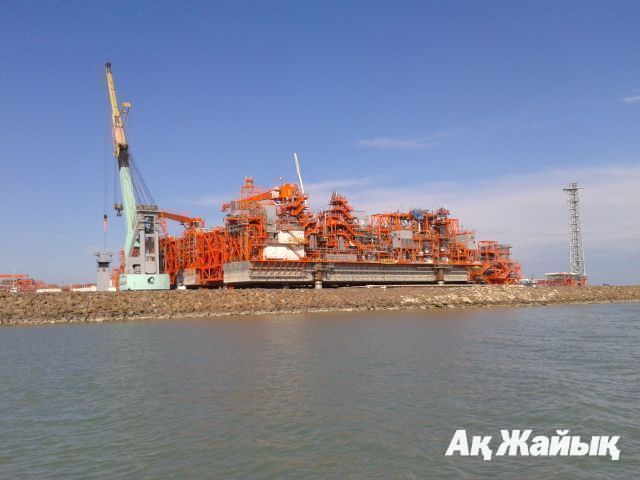 First oil at Kashagan will be produced in early July 2013, an informed source in oil and gas sector in Astana told KazTAG.

"First oil of Kashagan field will strike in the beginning of July. Namely, by the Day of the Capital City [July 6], moreover the city will mark its 15th anniversary. Oil and gas ministry has began pressing on the project operator - North Caspian Operating Company B.V. - in order to ensure 'first oil' by the date. Operator is trying to negotiate citing it is unreal to do that in test mode. However, Astana is seemingly fed up with continuous delays at Kashagan," the source said.
As KazTAG previously reported, according to Sauat Mynbayev the latest deadline for first oil at Kashagan is September this year.
"September is the latest," he said to journalists on the sidelines of government sitting April 23 2013.
Discovered in 2000, the field of Kashagan is the largest by deposit oilfield found in the past 30 years. Its commercial deposits, according to experts, amount between 9 and 13 billion barrels of oil.

Initially, production at Kashagan was planned for 2005, however, due to technical challenges the start of operations at the field was delayed for late 2012 - early 2013.

Current partners in the Kashagan project are Eni, Royal Dutch Shell, Exxon Mobil, Total and Kazmunaygas, which own equal shares [16.8% each], and USA's ConocoPhillips with 8.4% and Japan's Inpex holding 7.55%.
The project is now operated by a joint operational company North Caspian Operating Company B.V.



May 6 2013, 11:27