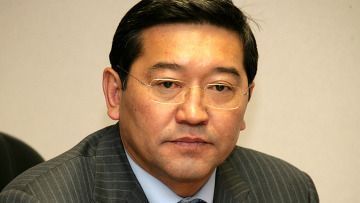 The pension reform proposed by the government is aimed at decent life of Kazakhstan people after retirement, stated Kazakh Prime Minister Serik Akhmetov, writes nur.kz.
"Current reform carried out to modernize retirement system is, first of all, targeting our country's development," he said in an interview to Khabar, a government-backed national TV channel.
PM emphasized that the reform's purpose is to provide the next generation with proper pension system, "so every person wins a decent pension when he gets old."
About criticism in the society concerning the new introduction, Akhmetov said "a human, by nature, is suspicious about any changes and never accepts them at once."
"Today an average pension is made up of basic, labor and saving parts, amounting slightly more than 40% of an average salary. That's about 40-42 thousand tenge. This level of pension payment matches international standards," he said.
"The government's further objective is to maintain this level, which is the main target of the pension system modernization," the premier noted.

People employed in harsh working conditions will get 15% more allocations. These, according to calculations, will allow our citizens to gather enough money to retire at the age of 50 already, believes Akhmetov.

The PM added that a category of workers employed in the mentioned sphere of industry, may receive additional pension allocations paid by their employers on solely voluntarily basis.

May 6 2013, 10:18