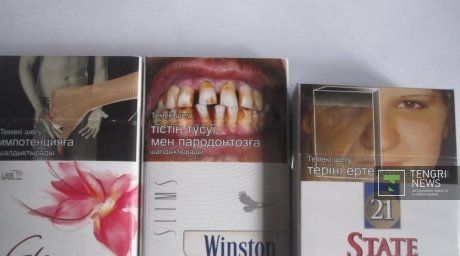 Some of tobacco producers have started printing daunting images on their cigarette packs ahead of the scheduled time in Kazakhstan, Tengrinews.kz reports citing head of the national coalition For Tobacco-Free Kazakhstan Dzhamilya Sadykova.

A respective government decree will come in force only on July 4, 2013. However, some producers decided to start placing the pictures on their products ahead of time. The pictures warn smokers that smoking causes deadly diseases, provokes impotence, causes drug addiction and harms health of babies of smoking mothers. The pictures are located in the upper part of the pack to catch the user's eyes and so that they cannot be easily closed from sight with a palm. There are warning signs on pack in Kazakh on the front side and in Russian on the back side.

Head of the anti-tobacco coalition said that such pictures have already proved their efficiency in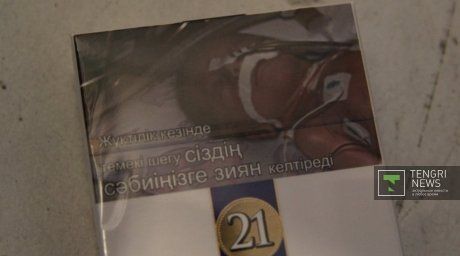 Smoking mothers harm their children the world. For example, around 4 percent of smokers in Thailand stopped smoking immediately after the pictures appeared on cigarette packs and 20 percent of smokers quit smoking within 3 years.

If this repeats itself in Kazakhstan, around 1 million people will quit this habit within 3 years and 210 thousand people will do it immediately. She also noted an important role of some of the Majilis deputies and Healthcare Ministry officials who were actively promoting this initiative to protect Kazakhstan people's health.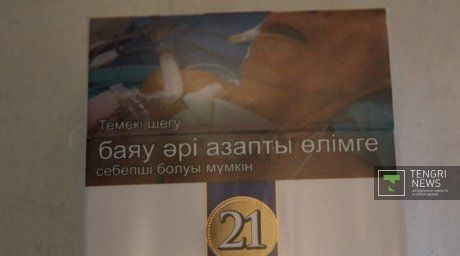 Cigarettes: slow and painful deathKazakhstan Prime Minister signed the decree on shocking images on cigarette packs in November 2011. He also signed another document obliging shop owners selling cigarettes to place daunting images in their shops.
May 1 2013, 12:20