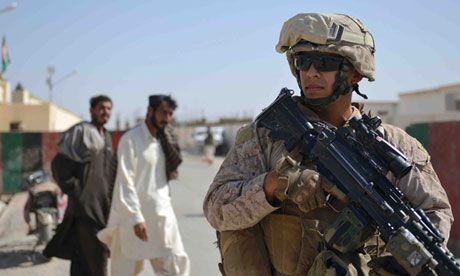 The United States of America will maintain their presence in Afghanistan and Central Asia after 2014, United States Deputy Secretary of State for South and Central Asia Robert Blake said at a press conference in Astana on Tuesday, writes trend.az.

"President Obama has not yet made a decision on how many troops will remain in Afghanistan after 2014, and until such a decision is taken, there is no clarity on which bases and transit centers will be preserved. But I want to say explicitly that we will keep our presence in Afghanistan and Central Asia, and will do everything to maintain peace and stability not only in Afghanistan but in the entire Central Asian region," Blake said.

According to him, the United States and Kazakhstan have made great progress in the framework of their strategic partnership.

"We are pleased to see the progress not only in trade and investment, but also to see the leading role of Kazakhstan in the region," Blake said.

He also expressed his gratitude to the countries neighboring Afghanistan for help to involve it to the economic community.

"I am pleased to hear that Kazakhstan and Turkmenistan are soon launching a road that will in the future be integrated into Afghanistan's railway system," Blake said.

He also thanked the Government of Kazakhstan for the support of the integration processes related to Afghanistan and for the fact that Almaty hosts a conference on Istanbul process next week.
April 23 2013, 17:34