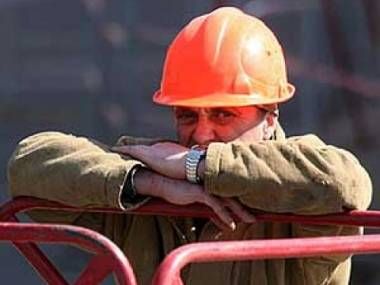 Source:liveinternet.ruIn East Kazakhstan Oblast the tripartite commission on social partnership and regulation of labor and social relations held the meeting where they reviewed the issues of disproportion in salaries of expats and local employees, reports BNews citing East Kazakhstan information center.
"The department on control and social protection of East Kazakhstan Oblast in accordance with sub-item 15, item 1, Article 22 and Article 7 of the RoK Labour Code performed unscheduled audits in 23 companies", - reads the message.
Bakytbek Kizatov, the department director, said that based on the results of audits the commission established violations of salary compensation in 2 companies.
One of them is SKAP Central Asia Mining LLP where the salary of the expat foreman was 2 million tenge a month, while the local foreman with the same job responsibilities was paid 160 thousand tenge, which is 12.5 times less.
Similar violations were revealed in Tarbagatai Munai LLP.
"Based on the audit findings the commission issued the instruction about imposing of administrative sanctions to these companies. Currently, the violations specified in the instruction of the state inspector have been eliminated", - said Kizatov.
Kizatov noted that the heads of the companies knew the requirements of the labor legislation and accepted that theyfailed to follow the procedures. However, they refused to specify the reasons of a big disproportion in salaries to foreign and local employees.
In this regard the commission made a proposal to issue work permits for attraction of foreign labor only to those positions on which no local experts are available and the size of the salary should be specified in the work permit. Besides, the commission proposed to introduce additions into the relevant government resolutions: in case an employer allowed salary disproportion violation, then the current work permit should be withdrawn for 3 years.
Among other issues that were raise at the meeting were the social and labor relations in Taskara LLP of the Zharminski district. Taskara LLP is a gold mining enterprise and ore production is performed by underground method.
The company has no collective agreement with the employees in place, as well as the salaries are not paid systematically. The employer representative assured the commission members that salary debts to employees will be paid soon.
The commission had a meeting with the employees and explained them that they need to establish a trade-union organization and conclude the collective agreement with the employer.
April 15 2013, 12:21