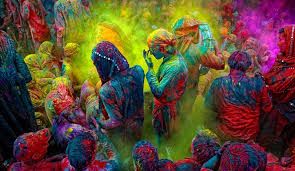 tinted powder flies through the air for Lathmar Holi.
The colorful celebration has its roots in Hindu mythology. It's said that darker-skinned Krishna was jealous of fair-skinned Radha and pestered his foster mother Yashoda about it so much that she told him he could change Radha's skin by dousing her in colors.
Thus, each spring Holi revelers hurl neon powder (known as gulal) and colored water into the air, tie-dying participants into spirographs of color. The vibrant hues are said to represent energy, life, joy and the coming of spring.
Celebrants light huge bonfires to ward off evil spirits and commemorate the victory of good over evil on the eve of Holi. On the day of the main event, men typically wear white kurtas, while ladies don white saris or shalwar kameez. Of course, these clothes don't stay white for long. Children have free range to smear colors on friends and neighbors while adults toss dyed water and gulal in a riot of color.
Here's a look at some of the early celebrations: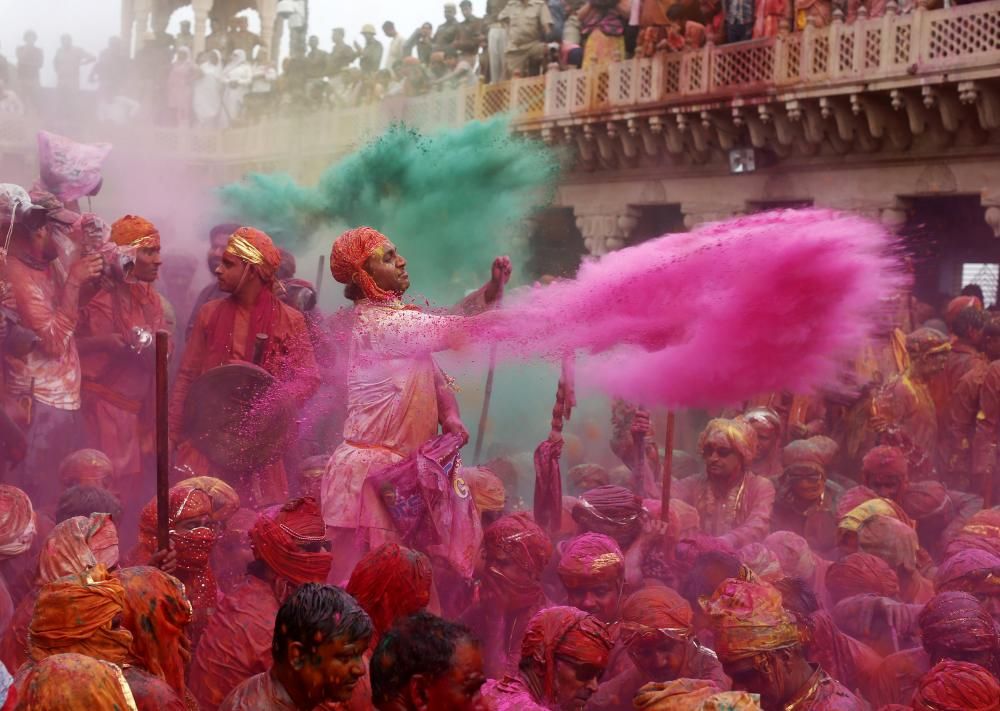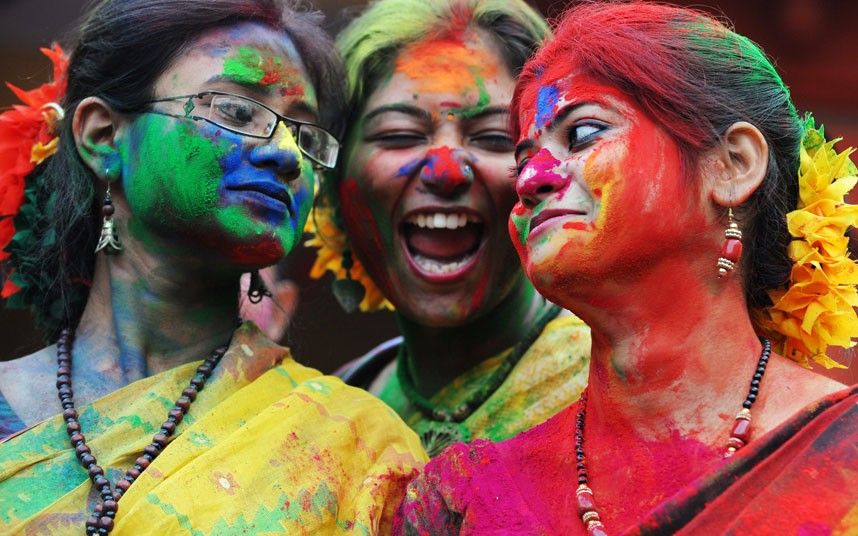 ibtimes.com
April 1 2013, 09:16