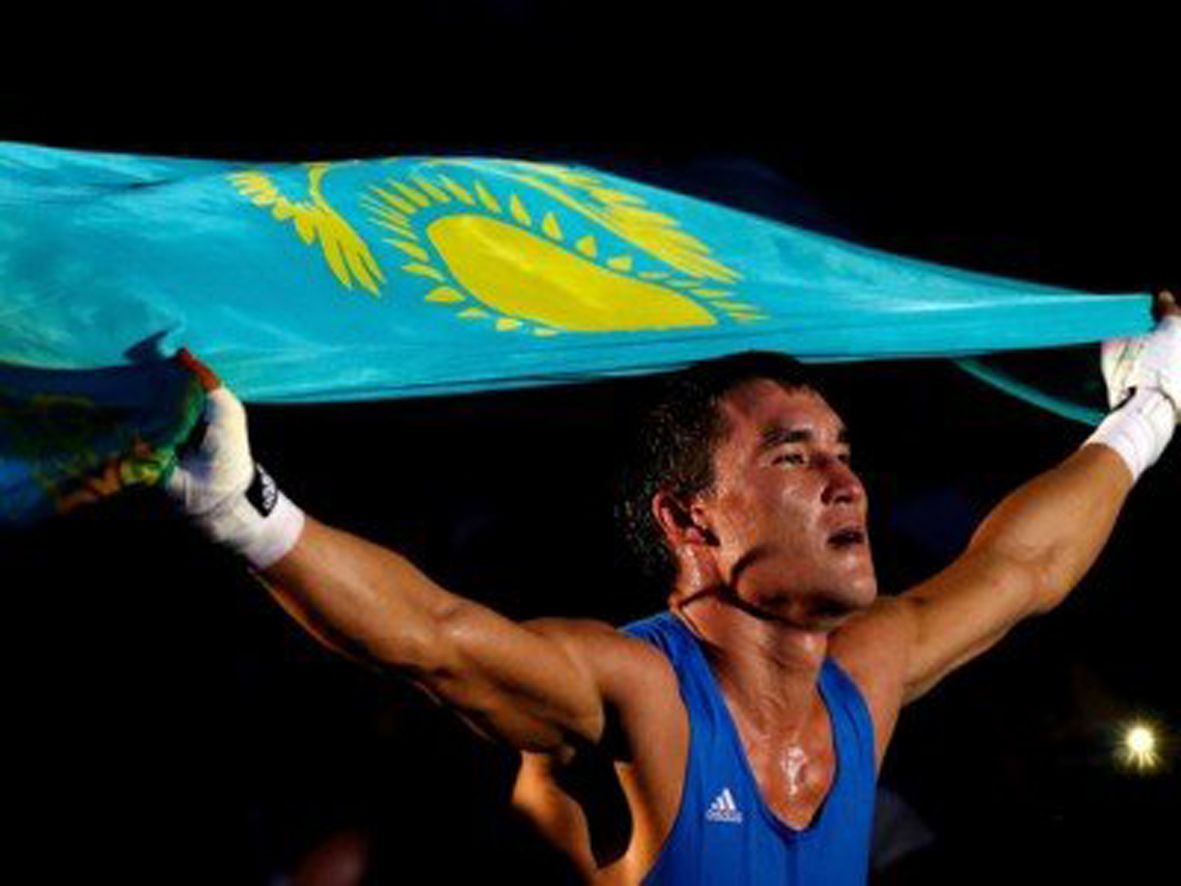 Kazakhstan boxer Serik Sapiyev, who won a gold Olympic medal in -69kg category, was tagged the best boxer of the London Olympics, RIA Novosti reports.
Saipyev was awarded with the Val Barker Trophy. He became the third Kazakhstan boxer to receive this prestigious award after Vassiliy Zhirov (in 1996) and Bakhtiyar Artayev (in 2004).
Serik Sapiyyev won the gold medal in welterweight category on August 12. In the final the 28-y.o. boxer won 17:9 over 21-y.o. British Freddie Evans. Sapiyev had the initiative from the first minutes of the match and won 4:2 in the starting round. The Kazakhstan boxer won 6:3 in the second period and 7:4 in the third one.
On his way to the final Sapiyev won 25:11 over Japanese Yasuhiro Suzuki in the round of 16, defeated Venezuelan Gabriel Maestre Perez 20:9 in quarterfinals and won 18:12 over Russian boxer Andrey Zamkovoy in semifinals.
Tengrinews.kz
August 16 2012, 18:59