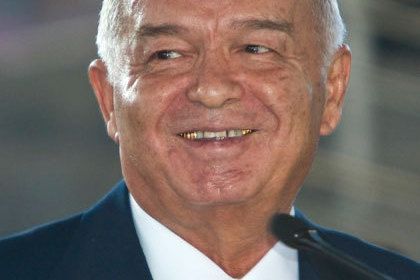 Uzbek President Islam Karimov made his first public appearance on Wednesday since rumours of the strongman leader's poor health first emerged a week ago, according to the presidential press service and a Kazakh official.

Karimov was said to have met Kazakhstan's foreign minister in the official residence of Oksaroy outside Tashkent, the capital of strategically important Uzbekistan.

"Islam Karimov met visiting Foreign Minister Yerlan Idrisov and held fully-fledged talks with him," the Kazakh government official told Reuters on condition of anonymity.

"We may only assume that a person with serious health problems would not have been able to host such an event."

The Kazakh official said that accompanying Kazakh media were allowed to take photographs and record video footage of Karimov at the start of the talks. A Kazakh satellite channel was due to run video footage with Karimov later on Wednesday, he said.

Karimov's press service posted on its site (http://www.press-service.uz/) a picture of him - sitting at a table and looking well.

Karimov's elder daughter Gulnara on Tuesday tweeted a denial of reports on opposition websites that the 75-year-old leader of the Central Asian state was ill.

Karimov, who brooks no dissent and has ruled his mainly Muslim nation of 30 million for more than two decades, was shown on television dancing in Tashkent during celebrations of Navrus, the Persian holiday of the vernal equinox, on March 19.

But he had not appeared in public since then.

Uzbekistan's exiled opposition said he had suffered a heart attack.

The former Soviet republic is a transit point for supplying U.S.-led military operations in neighbouring Afghanistan, and there is concern that a planned drawdown of Western forces could lead to wider instability in the region.

Reliable information from Uzbekistan is hard to come by as some news organisations, including Reuters, were barred from reporting inside the country after a bloody crackdown on protests in the eastern city of Andizhan in 2005.
March 28 2013, 12:17