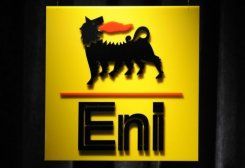 Turkey has decided to suspend energy projects with Italian giant ENI in retaliation against the company's involvement in oil and gas drilling off Cyprus, the Turkish energy minister was quoted on Wednesday as saying by Anatolia news agency.

"We have decided not to work with ENI in Turkey, including suspending their ongoing projects," Taner Yildiz said.

ENI, along with the Turkish group Calik, is a partner in the Samsun-Ceyhan pipeline project that aims to deliver Russian and Kazakh oil to Turkey's Mediterranean coast.

In January, Cyprus signed license agreements with ENI and the South Korean firm Kogas that cover exploratory drilling off the coast of Cyprus, a divided island that lies to the south of Turkey.

Ankara has warned that companies involved in the Cyprus exploration process would be excluded from Turkey's energy investment plans.

Cyprus has been divided since 1974, when Turkish troops invaded and occupied its northern third in response to an Athens-engineered coup in Nicosia aimed at union with Greece.

Turkey only recognises a breakaway state in the north, not the government of the Republic of Cyprus, which became an EU member in 2004.

Ankara maintains that Turkish Cypriots have equal rights in exploiting the island's energy resources.
March 27 2013, 15:34