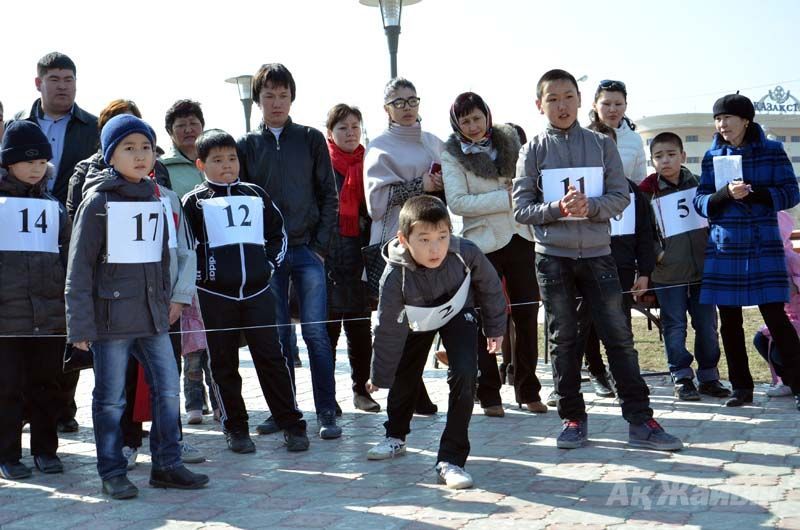 In the annual national asyk game Altyn Saka (played with sheep knuckle bones) that was held on March 22 this year the participants were mainly the beginners. And who do you think got the main prize? The winner made himself an excellent gift for his birthday! Nurdaulet who is turning 12 in the month of Nauryz, thanks to his excellent accuracy and dexterity, became the owner of a laptop.
Nurdaulet Kenzhebai (on the photo), 'A' grade pupil of the 6th form is from school # 2 in Atyrau. He read the announcement about the forthcoming game in our newspaper and decided to try luck. He was participating in the games for the first time and was lucky.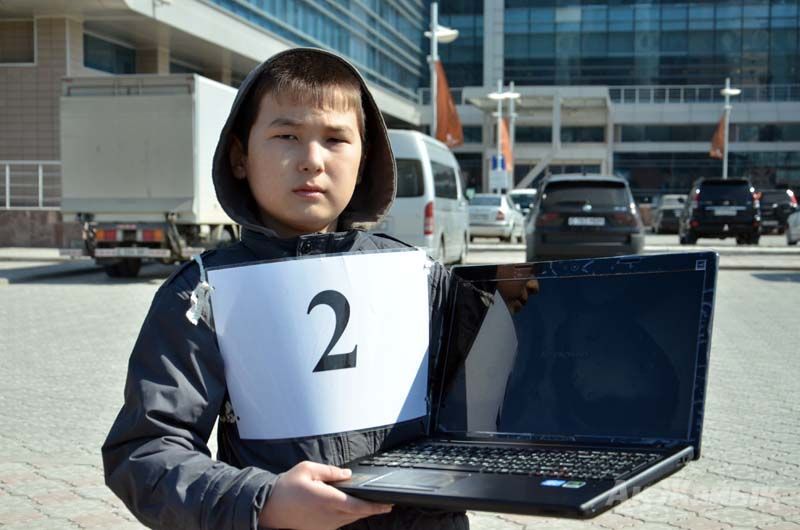 Nurdaulet Kenzhebai
The second prize was taken by Amir Mazhit, the 2nd form pupil from school # 30. He was also lucky, because he registered for the game just before the competition started in front of Renaissance hotel. He became the owner of the digital camera.
And the third place and a bicycle was won by Kanat Zhoumashev, the 7th form pupil from school # 5.
There were 15 children in total participating in the game. Usually the players from rural areas and suburban villages used to win the prizes. This time the kids from the city happened to be more fortunate. The precision skills of the kids that were divided into three age groups were assessed by the judiciary board consisting of the newspaper employees.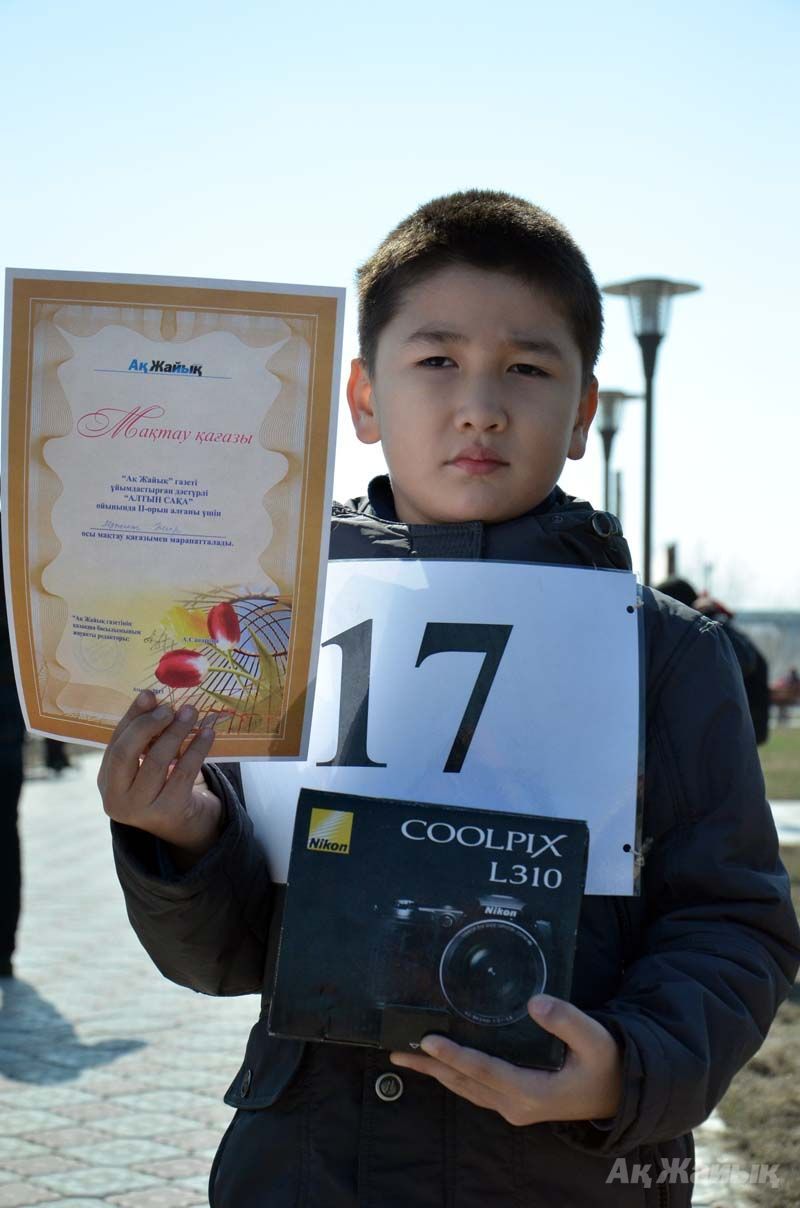 Amir MazhitSome of the kids came to play the game in colorful national dresses that added good atmosphere to the game.
It was pleasant to see that there were kids that participated in the games last year and they came to try their luck this year again. They haven't won, but they demonstrated a good game.
AkZhaik newspaper congratulates the winners, the participants and the fans of this traditional game Altyn Saka with Nauryz!
By Gulsara Kairova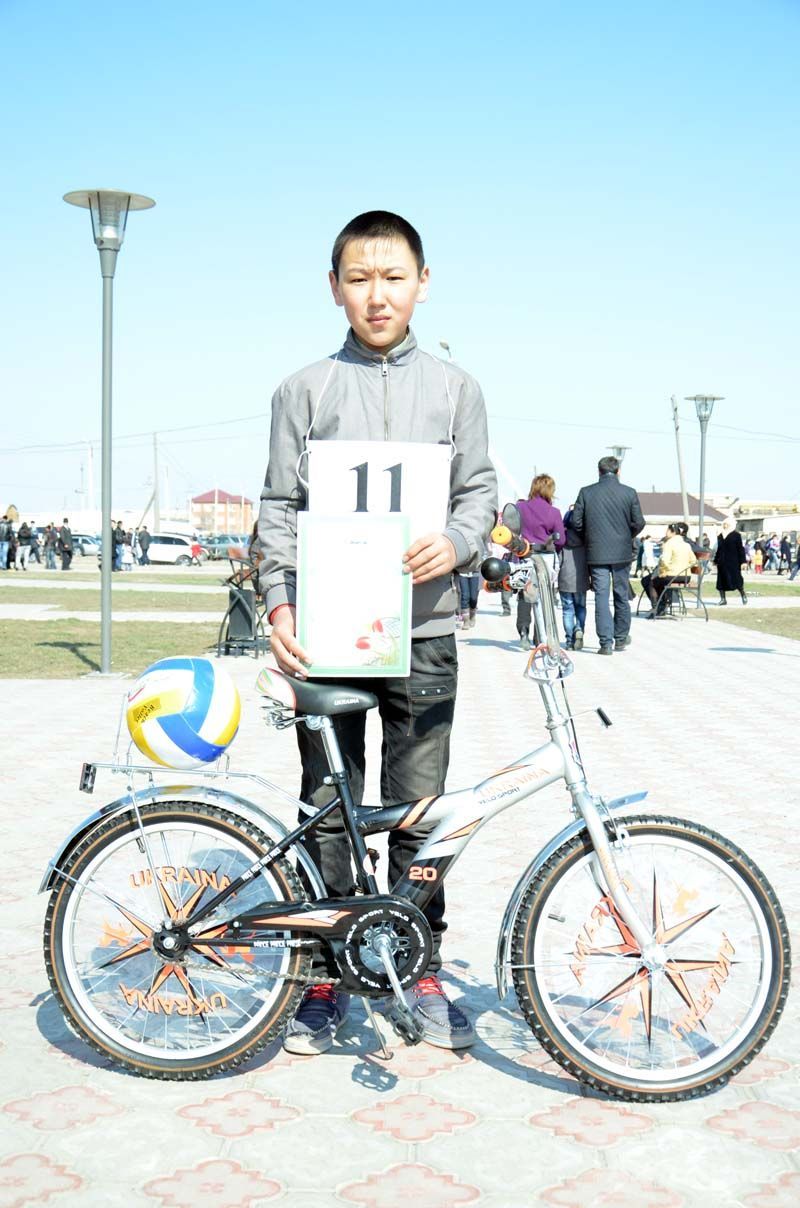 Kanat Zhoumashev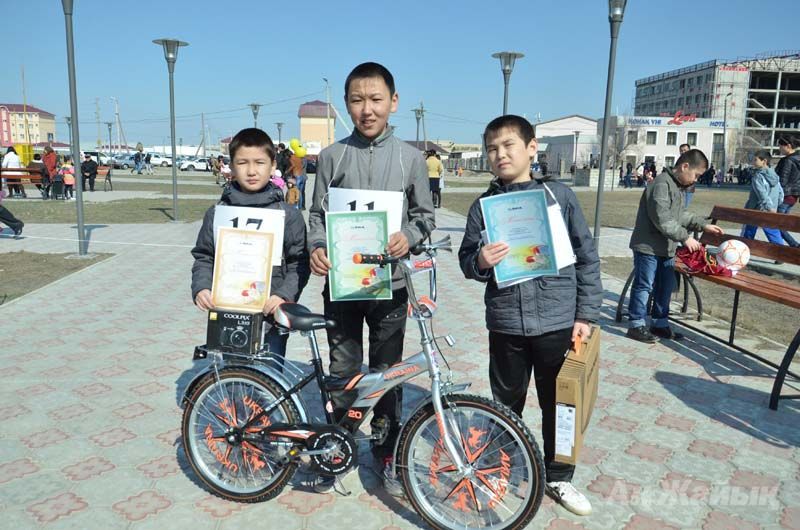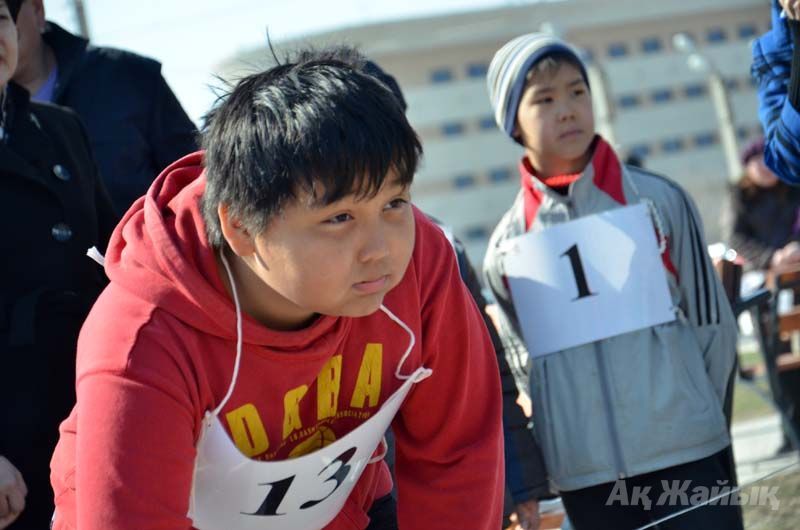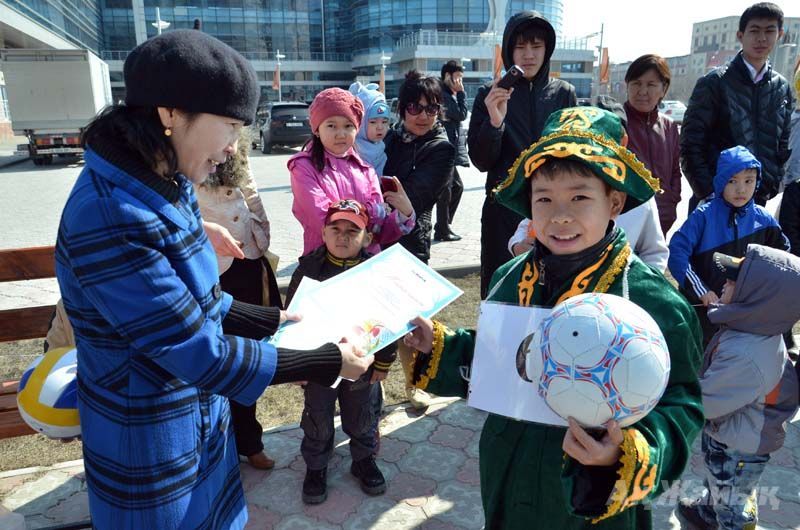 March 25 2013, 20:01