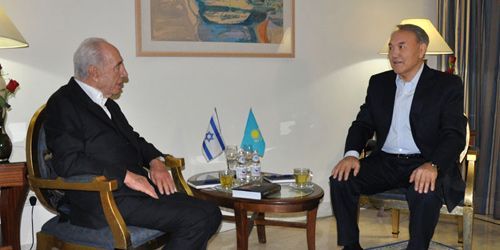 Photo courtesy Presidential media serviceDuring his short vacation, Kazakhstan's president Nursultan Nazarbayev had a work meeting with Israeli president Shimon Peres, writes nur.kz citing the presidential media service.
In a meeting, the two leaders discussed development of bilateral economic cooperation, including such key areas as agroindustrial complex and innovational technologies.

As a result of the discussion, the heads of states remarked the necessity to further strengthen partnership of two countries and broaden the spectre of international cooperation.





March 15 2013, 13:36