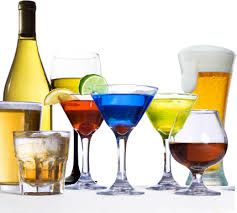 Moldova and Luxembourg are among most drinking countries in Europe. Estonia is on the third place by alcohol consumption per capita, according to WHO statistics on alcohol consumption in the world for 2006-2010.

Estonians above 15 years of age consume over 15 liters of ethanol per capita annually. Russia is in the middle of the list – alcohol consumption per capita slightly exceeds 10 liters there.

Tajikistan, Turkey are the least drinking countries. Norway, Switzerland, Iceland are at the bottom of the list.

Kazakhstan is the most drinking state in Central Asia, where every citizen consumes almost 11 liters of ethanol. The neighboring China with 1.5 bln population is a sober country.

The upper alcohol consumption level per capita should not exceed 8 liters per annum, according to WHO. Further increase in alcohol consumption leads to inevitable degradation and degeneration.

Europe was called earlier the most drinking region of the planet. The average adult European drinks 3 glasses of wine every day, which is about 12.5 liters of ethanol per annum. This consumption is twice bigger than the average world consumption.

There are significant differences among European countries: Eastern Europe drinks most of all (14.5 liters per capita annually), southern Europe consumes around 11.2 liters. Northern European countries have the lowest level – 10.4 liters.
March 14 2013, 13:06