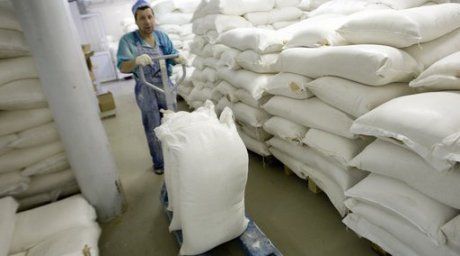 Kazakhstan has reduced its wheat flower export expectations and its leadership at the market might be challenged by its closest rival this season, World Grain reports.

The overall world trade in wheat flour in 2012-2013 is expected to fall 11% from the record level of the prior year, according to the International Grains Council (IGC).

The revised forecast of the International Grains Council (IGC) for the global flour trade in 2012-2013 is increased by 560 thousand tons compared to the August forecast. But despite of the increased forecast, the volume of global flour trade in this season is expected to be 1.7 million tons lower than in the 2011-2012 season.

The latest forecast for the current season is at 12,870,000 tons of wheat equivalent, compared to the 2011-2012 historical peak of 14,580,000 tons.

The over 500-thousand-ton reduction is mainly related to cutbacks in wheat production in key milling nations, especially Kazakhstan. But Kazakhstan continues to be the world's leading flour shipping nation, even in spite of the reduction.

Kazakhstan's expected shipments in 2012-2013 season have been reduced to 2.8 million tons of grain equivalent, which is a big fall from the peak of 2011-2012 that was set at more than 3.6 million tons. The latter, equal to more than 50 million hundredweights of flour equivalent, represented a near record total of flour exports in a crop year by a single nation, World Grain writes.

This 20% reduction this season is attributed to smaller wheat crop produced in Kazakhstan because of a severe drought.

Kazakhstan's position as the largest flour exporter will be challenged by Turkey in the 2012-2013 season. The latter has increasingly sought a major position in flour export trade. Turkey was in the second place last season when it shipped 3.05 million tons of wheat flour. The latest forecast of Turkey's flour export in 2012-2013 are at 2.8 million tons of wheat equivalent, which is the same as the latest prospects for Kazakhstan.

The European Union was ranked third by flour export in 2011-2012. It shipped 1.3 million tons, against 1.156 million tons in 2010-2011. Its exports in 2012-2013 are forecast to show no change.

Flour import will lower significantly in CIS countries, especially in Uzbekistan, and in African countries. Despite of the decrease, Uzbekistan still remains the largest flour importer in the world.

Uzbekistan as an importer and Kazakhstan and Turkey as exporters accounted for most of the increase to a new peak in 2011-2012.

Kazakhstan exported 2.526 million tons of wheat flour in 2010-2011 and 3.514 million tons in 2009-2010. It accounted for 26% of the global flour exports in 2011-2012.
March 13 2013, 15:39