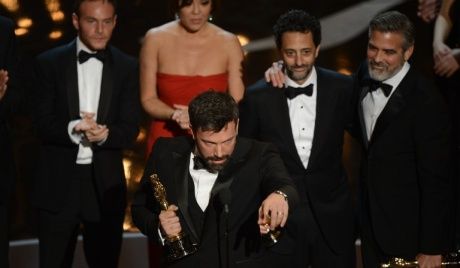 Iran has indicated its intent to sue Hollywood over the Oscar-winning 'Argo' because it allegedly gives an 'unrealistic portrayal' of the country, local media reported on Wednesday.

The decision comes after Iranian cultural officials and movie critics screened the film at a Tehran theatre earlier this week. They slammed the movie as a 'violation of international cultural norms.'

According to some Iranian media outlets, French lawyer Isabelle Coutant-Peyre is currently in Iran for talks with officials over how and where to file the lawsuit.

'Argo', which won this year's Oscar for Best Film, is not showing in any Iranian theaters, but many Iranians have already seen it on bootleg DVDs.

Experts say that it is still unclear what specific charges Iran could raise in connection with the film that is based on the real-life escape of several American hostages from the US Embassy in Tehran in 1979.

Iran's state film industry decided to boycott the 2013 Academy Awards afteran American-made video clip denigrating Prophet Muhammad was posted on the Internet, something that sparked protests across the Muslim world.
March 13 2013, 14:03