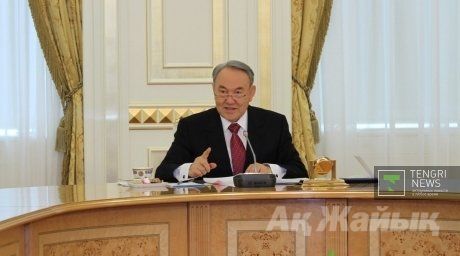 Kazakhstan President Nazarbayev has offered advice to single young women. Speaking about perfect husbands and wives, Nazarbayev expressed an opinion that handsome men were not very good husbands, Tengrinews.kz reports.

"I will not reveal any big secret if I say that at all times women have wanted the same: love, peace and family happiness. All women want this and we, men, want it as well. At all times men have been searching for perfect women, while women have been searching for perfect men. Some think that a perfect woman is the one who is born on March 8 and others are confident that clever women are the best option, because men are free to behave silly near clever women. Some believe that beautiful women don't make good wives, because everyone is looking at them. But with this way of thinking handsome men don't make good husbands either, they fall for too many women too easily," President said at the meeting with women of Kazakhstan.

"One was asked the question: which women are smarter, blond or brunette? He answered without thinking: grey-haired women. (...) I believe that every woman has her own unique wisdom and her unique beauty: that's why we appreciate women and their identity so much," he continued.

Nursultan Nazarbayev also cited Otto Bismarck who said that the most beautiful woman was the one who gave birth to the most number of children.
March 8 2013, 14:11