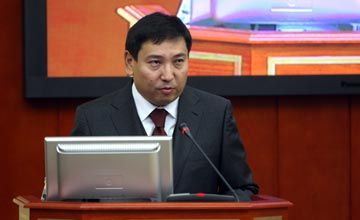 "Oil production in Kazakhstan will reach 102 million tons in 2017," Minister of Economy and Budget Planning of Kazakhstan Yerbolat Dossaev announced at the Government hour in the Majilis.

"Since the start of development of Kashagan field the oil production is scheduled to increase from 82 million tons in 2012 to 102 million tons in 2017. Despite this, a rapid growth of the manufacturing industry is projected.

The manufacturing sector will grow by 41 percent, and mining - by 25 percent for five years, " Dossaev said.
March 4 2013, 16:44