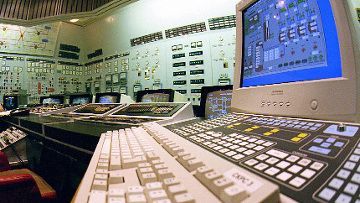 Kazakhstan intends to hold an international bid to construct an atomic power station in Aktau, said Valeri Shevelev, managing director for innovations in Kazatomprom national company, reports IA Novosti Kazakhstan
A political decision has already been made on the matter. Likely, the station will be built in Aktau, Mangystau, West Kazakhstan, because the city still has personnel and infrastructure to deal with the power plant.
According to him, the station will use "proven-good" military reactors diverted to peaceful purposes.
An international tender will be organized to consider all proposals and to review international expert opinions, Shevelev said.

In October 2011, President Nursultan Nazarbayev had stated that Kazakhstan has a vision to do nuclear plant construction project within the country.
Head of State had emphasized that with one fourth of the world's uranium deposits Kazakhstan has big scientific potential and an infrastructure needed for nuclear power industry.

Russian and Kazakh experts have developed a draft agreement on the construction of a power plant in the country and a relevant feasibility report.



March 4 2013, 15:01