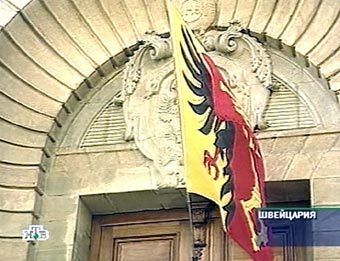 The Geneva prosecutor's office is currently reviewing the statement filed against Dinara and Timur Kulibaevs, writes the German newspaper Neue Zürcher Zeitung.
45-year-old Dinara Kulibaeva, the daughter of the Kazakh President Nursultan Nazarbayev, since 2007 officially is the resident of Switzerland. At the end of 2009 she bought a villa by the Lake in the suburb of Geneva Añe for 74.7mln francs, one of the largest sums ever paid for a house in Switzerland.
However, according to Prosecutor Mark Tappole, the present case does not involve this House. According to him, it's about a business dispute, specifically, on suspicion of fraud and extortion.
According to the newspaper, a 'business dispute" arose between the two Kazakh ruling clans: on the one hand, President Nazarbayev's family, on the other hand, Victor and Leila Khrapunovs. Viktor Khrapunov was the Mayor of Alma-Ata and the Minister, his wife Leila was a businesswoman. "But at some point the wind in the politics blew in a different direction, and the situation turned against them. In 2007, they emigrated to Geneva, in 2011 they asked for political asylum. The request is still under consideration. According to the French newspaper Le Monde, a Kazakh Court accusing them of committing crimes in Kazakhstan,""writes Hèfliger.
In their turn, the Khrapunovs seems to have filed a court case against the family of the President. The matter is that in 2003 Leila Khrapunova sold her company Viled-the Kazakh network of boutiques, jewelry, watches and clothes. The buyer was allegedly a figurehead of the presidential family. Khrapunova on her website says that she sold the company not voluntarily, but after a number of threats of a presidential family, and she sold it for an amount far less that its actual value. "Now the Swiss Court needs to clarify this dispute," writes Hèfliger.
According to the author, the Khrapunovs said nothing about the statement, but their press agent wrote that Viled case is typical for the Nazarbayevs: according to him, the head of the State forcibly appropriates everything that generates income, but since he does it through the figureheads, it is virtually not possible to prove.
According to the newspaper it is fir the first time when Dinara Kulibayeva gets the attention of the Swiss Court. Against her husband since 2010 there is another case that is under investigation: Timur Kulibaev had allegedly embezzled huge sums on oil and gas deals and laundered them in Switzerland.
February 25 2013, 13:03