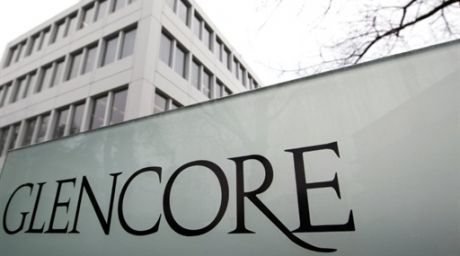 Glencore-controlled zinc producer Kazzinc and Kazakh investment company Verny Capital have purchased two gold deposits in northern Kazakhstan with combined reserves of some 70 tonnes for about $200 million, Verny Capital said on Tuesday.
The deal was accomplished through the purchase of Kazakh company Orion Minerals which owns rights for subsoil use at the Raigorodok field in the Akmola Region and Komarovskoye in the Kostanai region, Verny Capital said in a statement.
Kazzinc owns 89.5 percent in the new company and Verny Capital 10.5 percent.
"The new owners intend to implement an investment programme aimed at further industrial development of these deposits," Verny Capital said. Verny also said that after additional exploration the reserves of the two fields could turn out to be larger.
Verny Capital, with interests spanning mining, telecoms, media, infrastructure and real estate, earlier this month sold a 29.8 percent stake in Kazzinc to Kazakhstan's sovereign wealth fund Samruk-Kazyna for $1.65 billion, the fund said on Feb. 14.
The deal prevented Glencore, which holds 69.61 percent in Kazzinc, from achieving its goal of increasing its stake to 93 percent of Kazzinc.
Kazzinc, which wholly owns the Vasilkovskoye gold deposit in Kazakhstan, has been in the process of spinning off gold assets into a separate vehicle to focus on the development of its precious metals business.
The Vasilkovskoye, Kazakhstan's largest field, is estimated to hold 360 tonnes of gold.
Last year, Kazzinc produced 301,237 tonnes of zinc and 497,086 ounces of gold, its production data show.
Kazakhstan, central Asia's largest economy and second-largest post-Soviet oil producer after Russia, boosted its refined gold output by 26.9 percent to 21.154 tonnes last year, according to official statistics.
The central bank is currently purchasing all of the gold refined in Kazakhstan.
February 22 2013, 10:47