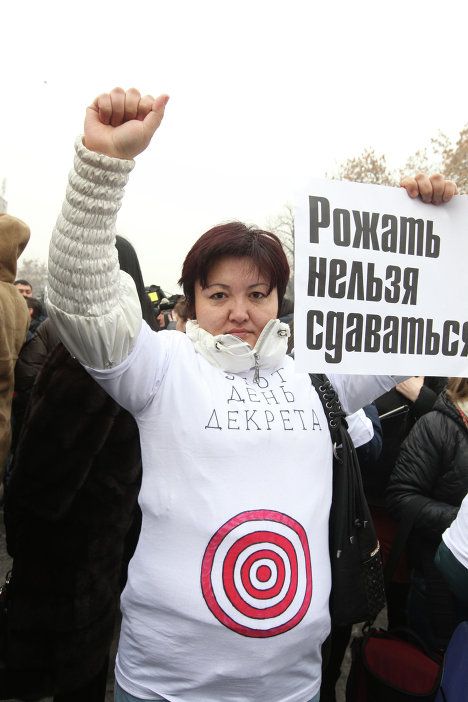 Over 20 pregnant ladies organized a protest rally in front of Almaty Labor and Social Protection Department over downsizing of maternity benefits.

Wearing t-shirts reading 'I want to give birth' the women dedicated to minister of labor and social protection a package of toys, diapers and pregnancy tests, citing they won't need these anymore, as maternity leave is no longer a cheap entertainment.

Still with a sense of humor, protesters decided to award the minister Serik Abdenov with a special 'diploma' and tagged his ministry 'the best contraceptive of the year.'

Benefit cuts will impact women with monthly salaries over T186,000 [$1,240]. From now they will receive a single payment of no more than T700,000.

The amendment outraged Kazakh female citizens.

After the rally, women marched to the post office to send the parcel to minister Abdenov.
WKT
February 21 2013, 16:47