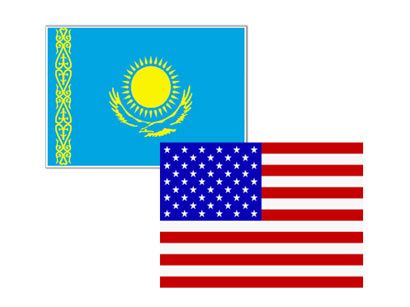 On Wednesday a telephone conversation took place between the Foreign Minister of Kazakhstan Erlan Idrisov and the new U.S. Secretary of State John Kerry, informed the press-service of Foreign Ministry of Kazakhstan Republic.

Idrisov congratulated Kerry on his new appointment expressing confidence that it will promote further intensification of bilateral cooperation.

The Secretary of State said he highly appreciated the contribution of Kazakhstan in stabilising the process in Afghanistan, highlighting the efforts of the Kazakhstan Republic in supporting the social and economic rehabilitation of the country. Kerry also expressed his gratitude to Kazakhstan for its agreement to host the regular round of international negotiations on Iranian nuclear programme in Almaty. He also emphasised that the continued commitment to strengthening the global non-proliferation network, Kazakhstan is an ideal location for performing such negotiations.

In turn, Idrisov noted that Kazakhstan is looking forward to welcoming the meeting of 'the six' international negotiators with Iran , expressing hopes that the parties can make constructive decisions for the benefit of the region and worldwide.

The Kazakh diplomat then briefed Kerry on the main fundamental regulations of 'Kazakhstan - 2050'strategy, noting that for achieving the major aims raised by the Head of the Government, not only domestic efforts are necessary, but also support of such major international partners such as the U.S.

In this regard, the Kazakh Foreign Minister expressed hopes for further strengthening and deepening of bilateral strategic partnership in all fields, including global and regional security issues, energy and trade-investment cooperation, democracy development and struggle with new threats.

The parties also discussed the preparation the April meeting in Kazakhstan of the ministers of states who are participants of the Istanbul Process on Afghanistan. Idrisov invited Kerry to visit Kazakhstan on an official basis and to take part at this conference.
February 20 2013, 14:54