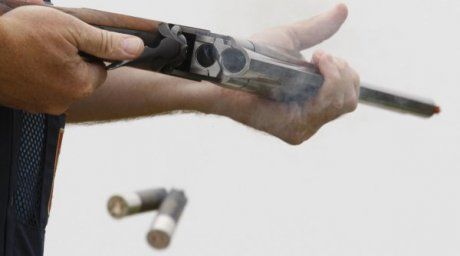 Police of Almaty Oblast detained a man who fired from firearms at an administrative building of Alakol regional national security committee(DKNB), press service of regional department of internal affairs reported on Friday.
According to a pres service statement, colonel Muratbek Kumarbekov, the first deputy chief of regional police arrived to the scene and headed the work of the investigation-operative team.
"The suspect has been detained and is currently interrogated at the Alakol District Department of Internal Affairs. The 31-y.o. suspect is a local man, previously unconvicted. He has already confessed to making two shots from a hunting rifle. He confessed in doing this from hooligan motives and being in a state of alcoholic intoxication," commented the fact the rep from the regional police.
It has been established that the building wall and a metal door were slightly damaged from the shots. The first shot was made in the direction of the window of the chief of regional department of DKNB, the second - to the door. The issue of legal proceedings initiation is under consideraton.
February 16 2013, 12:13