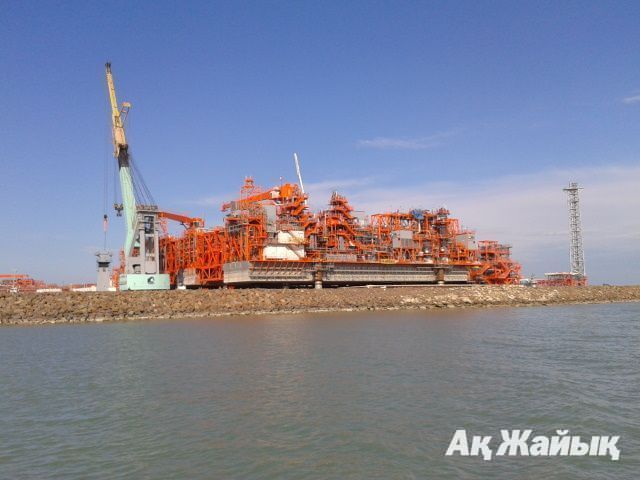 ONGC Videsh Ltd, which trumped a strong bid by arch-rival China National Petroleum Corp to bag a stake in Kazakhstan's giant Kashagan oilfield, has cleared the first hurdle when it secured approval of all the partners in the project for its $5 billion acquisition.

In its biggest acquisition till date, OVL, the overseas arm of Oil & Natural Gas Corp in November agreed to pay US energy giant ConocoPhillips about $5 billion for the 8.4 per cent stake in Kashagan, the biggest oilfield discovery in over four decades.

The deal is subject to the approval of governments of Kazakhstan and India and also to other partners in the Caspian Sea field waiving their right of first refusal.

"None of the partners in the project chose to exercise their pre-emption rights at the end of the deadline late last week," an official said in New Delhi.

Italy's Eni, ExxonMobil of the US, Royal Dutch Shell, France's Total and Kazakhstan's Kazmunaigas (KMG) hold 16.81 per cent stake each in the field, while Japan's Inpex the remaining 7.56 per cent.

All the six partners had 60 days time from the date of announcement of the acquisition on November 24 to decide on exercising their right of first refusal on ConocoPhillips' stake.

"By not exercising their ROFR, they (the project partners) have agreed to OVL joining the project," he said.

The deal now hinges on Kazakhstan government's approval. "Kazakhstan government now has time till end of July to decide on the bid," the official said pointing that the Central Asian country's national oil firm Kazmunaigas had chosen not to exercise its pre-emption right.

After years of delay and at a total cost of more than $40 billion, Kashagan is due to begin production in the second quarter of 2013.

Kashagan holds 33 billion barrels of inplace oil reserves, of which about 10 billion are potentially recoverable. Of this, OVL's share will be 842 million barrels.

At approved peak from phase-1, OVL's share will be close to 1.6 million tonnes, the official said adding over 25-year period the company's share comes to an average of 1 million tonnes per annum.

Kashagan, the biggest world oilfield discovery since 1968, may produce 370,000 barrels of oil per day at peak and in subsequent phases, the output may rise up to 450,000 bpd (22.5 million tonnes per annum).

When Phase 2 and 3 are implemented, the OVL's share will be significantly higher, he added.
January 28 2013, 16:35