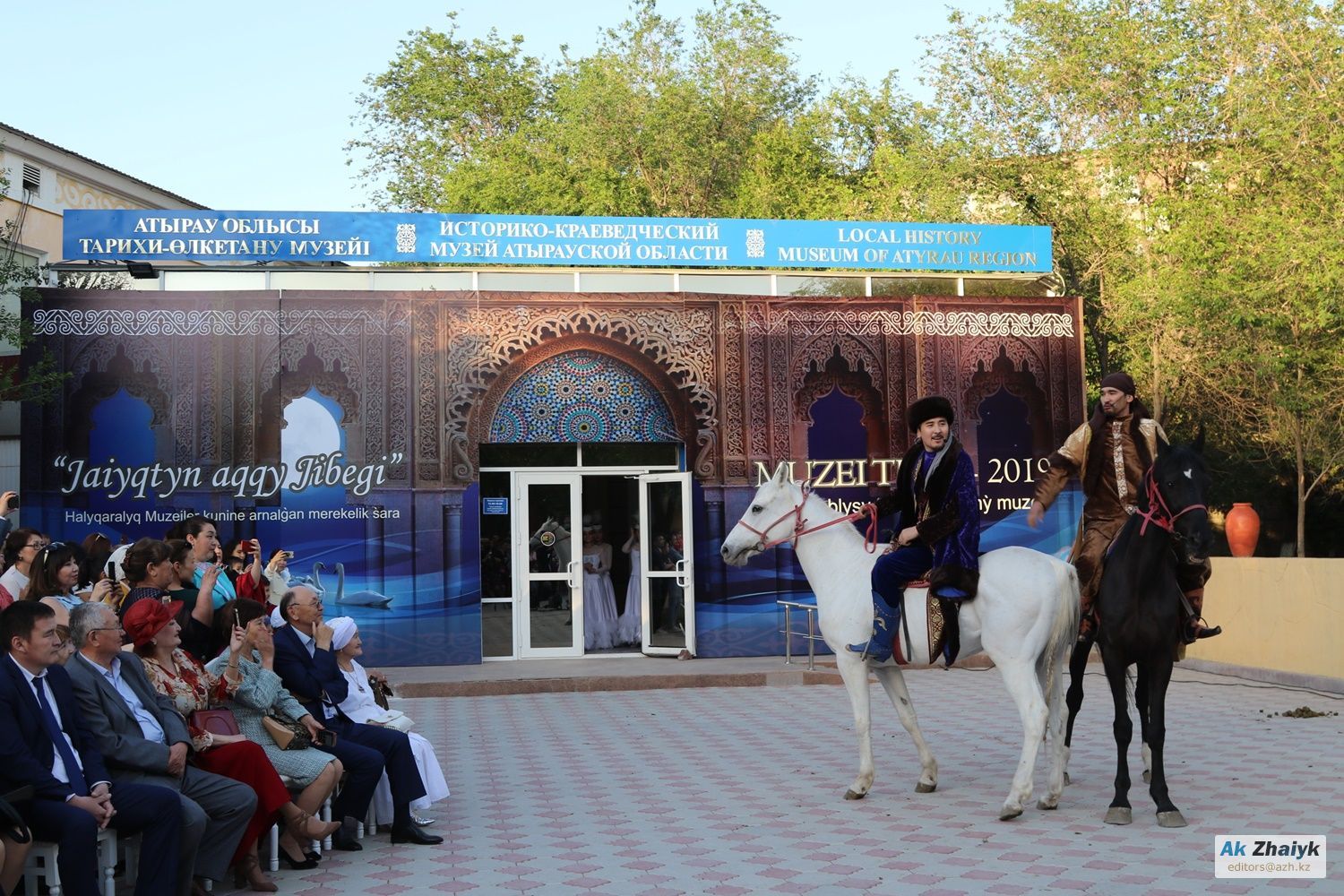 20 September 2019
18.00 to 3.00
Dear residents and guests of Atyrau.
We invite you to 'Night at the Museum', dedicated to the days of the Kurmangazinsky district, which was part of the Great Steppe History project.
The events will include meetings under the titles 'Eli syilagan el akalary' and 'Alemdy terbegen Azheler', with the participation of honorary citizens and grandmothers of the Kurmangazinsky district. Master Classes, an Exhibition Fair and an Agricultural Fair will also feature. Artisans including Talgat Zhumaliev, Bolat Bidullaev, Galiya Ryskalieva and many others will be present.
The most important thing to see is the exhibition dedicated to the history of the Kurmangazinsky district which is full of historical values.
The concert programme of performers will guarantee a festive mood.
We await you in the Museum of History and Local Lore of Atyrau region.
Entrance and photographs with exhibits are free.
Come, witness a beautiful night.
Our address: Bauyrzhan Momyshuly Street, No. 3 Building, Atyrau.
Contact phone numbers: 8(7122)323664, 8(7122)328136.
September 20 2019, 15:01