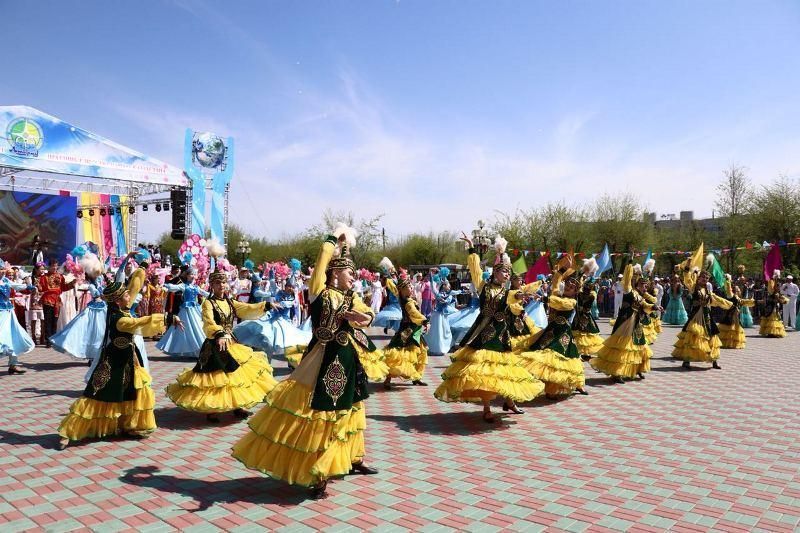 The end of August and the beginning of September are full of events for Atyrau as we celebrate Constitution Day on the 30th August, with events also planned throughout the week in the city and throughout the region to celebrate the 120th anniversary of Kazakhstani oil.
August 29th, at 4.00p.m., a concert dedicated to Constitution Day was to take place at the regional academic drama theatre named after Makhambet Utemisov with guest pop opera singer Tolkyn Zabirova. Due to the recent fire in the drama theatre, the concert will be moved to an alternative venue yet to be announced.
On the same day, the opening of the updated Memorial Plaque in the Karashungal area will take place where, 120 years ago the first oil fountain was hit from a well 40 meters deep.
August 30th, at 19.00 in Retro Park, a festive concert "Tauelsizdik Tiregi – Ata Zahym" will take place. Celebrations are planned in rural districts and libraries of the city.
August 31st, an international scientific and practical conference on oil and gas will be held at Atyrau University of Oil and Gas. The monument to Safi Utebaev, an honorary oilman of the USSR, honorary worker of science and technology of the Kazakh SSR and honorary citizen of the Atyrau region, will take place.
September 1st, The Grand concert "Open Air 2019", dedicated to the oil anniversary will take place at 18.00 hours on the renewed city square named after Isatay Taymanov and Makhambet Utemisov, where Kazakhstan pop stars Madina Saduakasova, Raim and Arthur, Akylbek Zhemeney, Berkut and Aisha, Muzart group, Yerzhan Maxim, Aikyn and Tamara Asar will perform.
On the same day, the office of KMG- Engineering LLP will be officially opened.
September 5th, official events dedicated to the holiday of oil industry workers. A working visit to Atyrau by the President of Kazakhstan, Kassym-Zhomart Tokayev. This appearance has also been transferred to an alternative venue yet to be announced. President Tokayev, regional akim Nurlan Nogaev, chairman of JSC NC "KazMunayGas" Alik Aidarbaev, Minister of Energy of the Republic of Kazakhstan Kanat Bozumbaev, and chairman of the board of JSC "National Welfare Fund" Samruk-Kazyna Ahmetzhan Esimov will award oil industry workers with state and anniversary awards.
The alternative venue for the drama theatre will be announced at a later date.
August 28 2019, 19:19