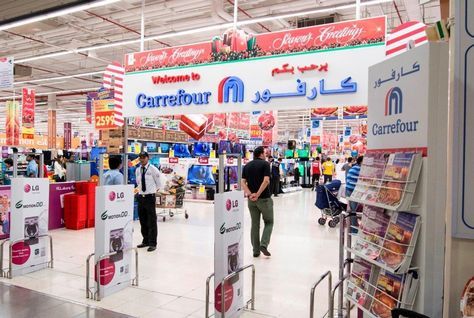 French supermarket chain has opened its first store in Kazakhstan.
Majid Al Futtaim (MAF) has opened a Carrefour store in Kazakhstan as part of plans to expand the hypermarket chain in central Asia, the Dubai-based conglomerate said on Sunday.
The 12,000 m² store is situated in the new Grand Park Almaty shopping centre.
The French home improvement chain Leroy Merlin is also planning to open sites in Almaty and the surrounding region by the end of the year.
Negotiations are additionally under way between the authorities and Auchan, Bombardier and IKEA.
"Kazakhstan is a significant long-term growth market for us, and the new Carrefour Grand Park marks the beginning of a significant 5 billion Kazakhstani tenge (Dh52 million) investment programme that will deliver two additional projects in Almaty and Astana, further strengthening our commitment to the country," said Eric Legros, chief executive of MAF Retail, in a statement.
The conglomerate has exclusive rights to the Carrefour franchise in 38 markets across the Middle East, Central Asia, Africa and Russia. It operates a portfolio of more than 70 hypermarkets and 90 supermarkets in 14 countries. MAF opened a Carrefour in Georgia in 2012 and in Armenia in 2014.
Source: eurasianbusinessbriefing.com
February 22 2016, 10:43