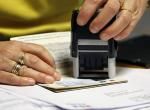 Co-chairman of the Kazakh-Iranian Business Council Amir Abidi suggested that either the visa regime between the two countries should be canceled, or issuance of visas at airports should be introduced mutually. He made this statement during his recent Tehran-based meeting with Kazakh businessmen, which took place in the framework of the visit of entrepreneurs of the Chamber of Commerce organized by the Baiterek Holding. Representatives of more than 160 Kazakh companies came to Iran to participate in the event, while the Iranian side was represented by over 200 firms.
According to Abedi, Iran has the system of visa issuance directly at airports working in 190 countries of the world. "Without solving the issues related to visas, investment and trade are not possible. It is necessary to cancel the current visa regime between the two countries. We suggest that you negotiate with the government of Kazakhstan to attain cancellation of the visa regime," the Iranian business spokesman and co-chairman of the Kazakh-Iranian Business Council said.
According to him, in that case, Iran will immediately activate flights to Astana, Almaty and Aktau, as there will be a lot of passengers. "If the visa regime is revoked, the number of tourists visiting both Kazakhstan and Iran will increase," Amir Abedi said.
In turn, Kuandik Bishimbayev, the co-chairman of the Business Council on the part of Kazakhstan and head of the Baiterek Holding, told Iranian businessmen about the measures to support investors interested in pouring funds in Kazakhstan. He invited entrepreneurs to take part in joint projects.
Source: easttime.info
February 16 2016, 11:00