Our reader Mira Kartbayeva in her article tells about tango, a fascinating dance that won the worldwide success before and after WWI, had its Golden Age in the mid 1930s and its Dark Ages in 1955 when it was persecuted and pushed underground and then again had a fabulous renaissance throughout the world. She also tells about her tango instructor Daniel Pasquino, who after his work hours teaches tango in Atyrau.
Tango dance, which originated in Argentina around 1880, has a provocative, even mysterious history. Lonely men spent time socializing, drinking, gambling, looking for some 'romance' in the company of women of ill repute, trying first steps of new dance in brothels, bars, gambling houses of Buenos Aires. After having been caught by police they started to use secret language passing information to each other about place of milonga and tango. Things have changed and today it became a patrimony of human activities accepted by UNESCO. Dancing tango has become an elegant and decent behavior in all societies. Tango has spread its influence across the globe and now Daniel Pasquino, an expert tango dance teacher, is bringing his skill and knowledge of tango to Atyrau.
Daniel, also known to his friends as Maestro, is an immigrant from Italy to Schiedam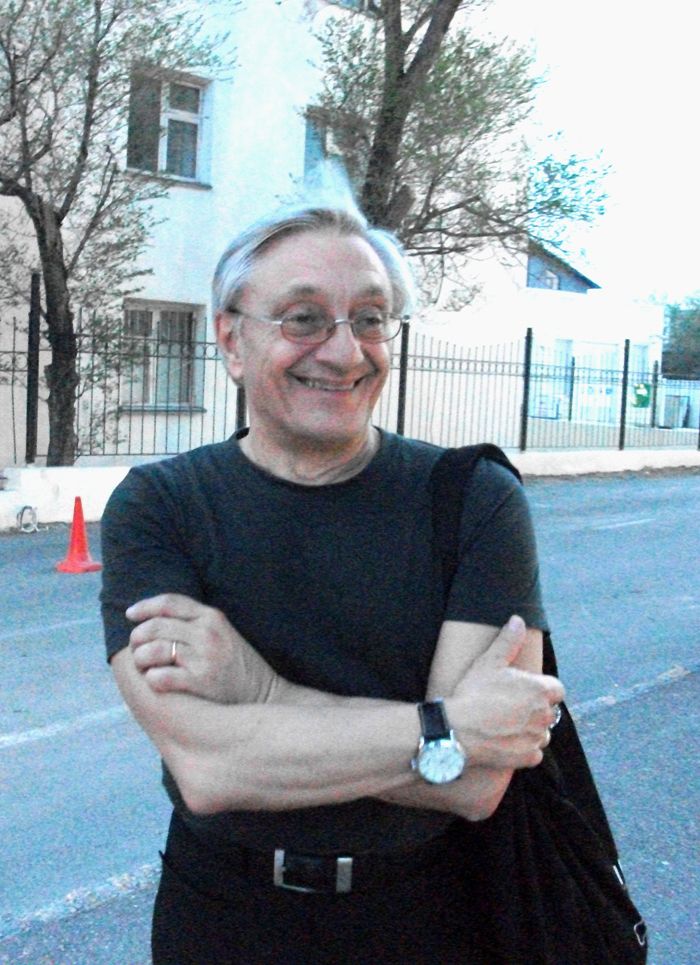 (Netherland). He left his country for personal realization. And so he did, he has performed tango classes around the world along with his direct job as an emergency medical consultant at Agip KCO. Daniel was a late starter to tango having been taught by Angel Zotto in Rotterdam. He was inspired long time earlier by tempo music and attractive image of tango. It was when Pasquino's career as an ice-skater came to a tragic end when he broke his leg that a new career in tango opened up. It was the perfect body lines of great dancers such as Rudolf Nureyev and Luciana Sevignano that initially attracted and inspired him to take up tango dancing. As Daniel observed, we often start our careers in one area and finish in another. In his early twenties, he had not thought about where his career would bring him and today he is in Atyrau. Smiling, he noticed, 'The people in Kazakhstan are different, they are humble, I would say. I have visited other cities in Kazakhstan like Almaty, Uralsk, Astana and the people were so challenging and willing to know something new, they were motivated. But in Atyrau, it's the opposite.'
Daniel started his career as a teacher of tango in Rotterdam. Starting out he had six couples. He was then invited to the CuartitoAzulSchool in Rotterdam, his home town. His intention was to pass on the image and sense of Tango – the most enjoying part of the lessons. However he faced challenges teaching the adult men, who found it hard to adapt to posture and find a good walking balance. He explains, different people have different ways of walking and stepping. Women are easier to teach.
- What are people looking for to arrive at your lessons?
- "Mainly they come for curiosity. Some of them capture the feeling to dance and enjoy tango from the first lesson and the others realize after - this is the way of communication, spending leisure time in pleasure. Since tango dance requests partners it also breaks the barrier between two people no matter what nationality or religion and mainly what social status they are. Also it is a way of socializing, staying in contact. Tango is an art. And like all other kind of art, it does not require any kind of pressure or force to retain its culture and history."
- What are the benefits Tango classes have?
- "People have preconceptions: prejudices and a lot of life barriers. Tango helps to destroy all of them. I can give you several examples: successful marriages, agreement at work environment after being partners in tango. One cleaning lady found out that she was dancing with her manager during tango classes. It's funny, isn't it?"
Tango helps to break barriers between absolutely different personalities and its charming movements make you forget about your day-to-day problems and gives you the feeling of relaxation. It also lifts your feelings and brings to life your emotions. It reminds us that we are humans, after all.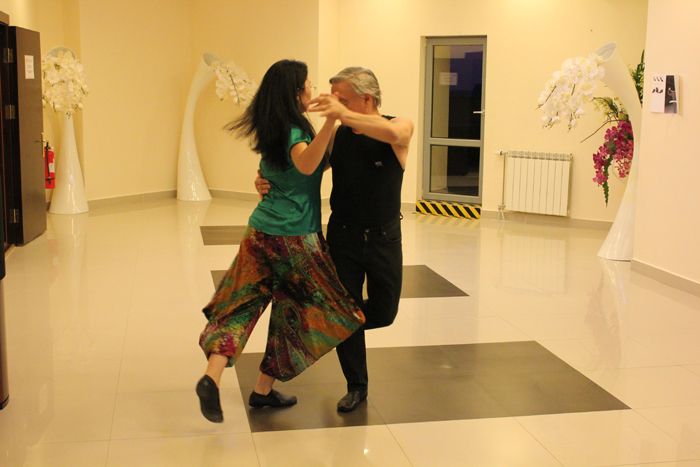 - Daniel, are you going to continue with your tango classes in Atyrau?
- Sure. It would be nice if more people come to my classes and learnt how elegant and fascinating tango is.
- Sometimes you receive strange reaction from people who do not support tango dancing?
- "Well, if I cared what other people think about me I would end up in the psychiatric hospital. My partner in tango persuaded me not to stop and asked me to continue tango lessons. So I did."
It is not easy to find social mates here in Atyrau who will support the idea to improve knowledge in tango and the issue still remains open. Daniel has lots of friends and students who help him to arrange tango classes. But are their efforts enough? Of course, not.
Apart from conducting tango classes Daniels carries all burdens of renting the room, organizing the people, the music, arranging tango performances in the city, etc. - all these additional headaches that he is happy to deal with.
Daniel is a true enthusiast of tango and he gives his dancing lessons for free here in Atyrau. This is a chance given for granted to all those who love tango. Use it and be gratis for Maestro!

Contact Details of Daniel Pasquino:
Mobile:+7 701 979 0352
Tango classes hours: from 20:30 p.m. till 22:00 p.m. every Tuesday
Venue: Ardager residence, 18th floor
September 7 2012, 13:03