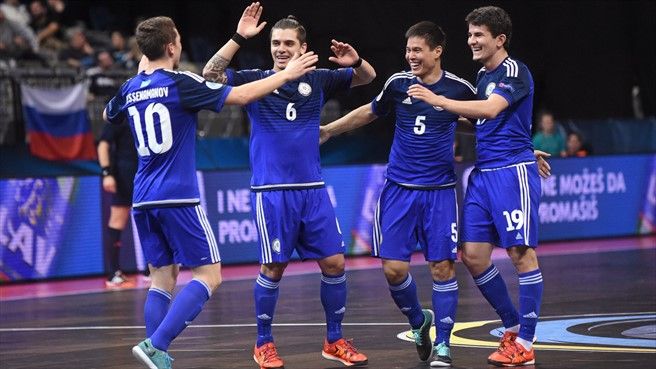 UEFA Futsal EURO finals debutants Kazakhstan ended the reign of holders Italy to set up a last-four encounter with Spain, for which Cacau's side will be without inspirational, forward-running goalkeeper Higuita due to suspension.
Italy were on top early on but seven minutes in Higuita was pushed forward and the balance of possession changed.
Late in the half Dinmukhambet Suleimenov's kick-in was fired in from distance by Leo before Serik Zhamankulov then scrambled home after hitting a post.
Early in the second half Fortino turned in Marco Ercolessi's perfect assist, but 30 seconds later Chingiz Yesenamanov intercepted an Italy pass in the Azzurri half and smashed in.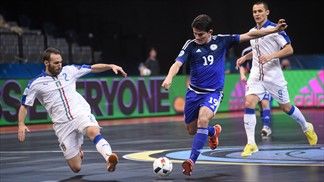 Mauro Canal pulled one back with less than four minutes left, but six seconds after the restart, Yesenamanov hit a post and Dauren Nurgozhin tucked in the rebound.
Yesenamanov was later injured but Leo shot into an empty net from his own half in the last seconds and Kazakhstan held on for one of the competition's most memorable upsets, reports UEFA.
The score: Kazakhstan 5-2 Italy.

Source: uefa.com
February 10 2016, 10:18