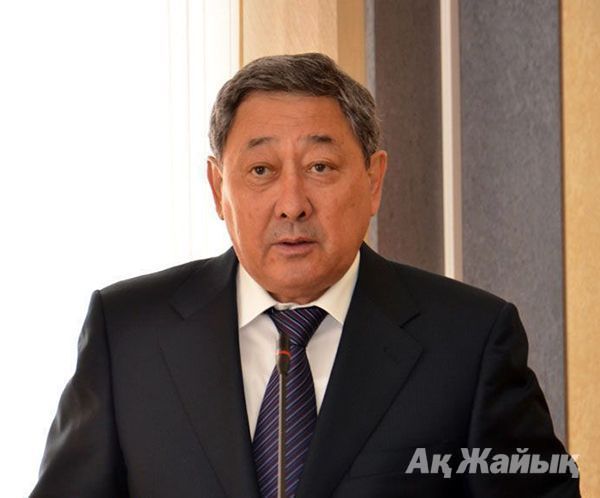 Governor of Atyrau Oblast Baktykozha Izmukhambetov was included into the list of the candidates from "Nur Otan" party for the forthcoming elections into the Mazhilis of Kazakhstan Parliament (lower house of the bicameral Parliament of Kazakhstan). The elections are scheduled for March 20 of the current year, our sources report from the party congress.

There are
127
people in total in the party list, among them are well-known politicians, public figures, athletes, actors and even journalists. There are also
6
governors and
2
ministers. So, the list includes Alik Aydarbayev, the Governor of Mangistau Oblast, Danial Akhmetov, the Governor of the East Kazakhstan Oblast, Gulshara Abdykalikova, the State Secretary of Kazakhstan, the actor Nurlan Alimzhanov, The Governor of Almaty Oblast Amandyk Battalov, TV host Maya Veronskaya, boxer Gennady Golovkin, singer Zhanar Dugalova, the head of Astana EXPO-2017 national company Akhmetzhan Esimov, ex-speaker of Mazhilis Kabibulla Dzhakupov, two-time Olympic champion Ilya Ilyin, Governor of Akmola Oblast Sergey Kulagin, the President of the Kazakh national university of arts Aiman Musakhodzhaeva, Minister of Culture and Sport of Kazakhstan Arystanbek Mukhamediuly, Deputy Prime Minister of Kazakhstan Dariga Nazarbayeva, the head of President's Administration Nurlan Nigmatullin, singer Kairat Nurtas, TV host Artur Platonov, Governor of Aktobe Oblast Berdybek Saparbaev, Olympic champion Serik Sapiev, Minister of Finance Bakhyt Sultanov, Governof of Atyrau Oblast Baktykozha Izmukhambetov.
Proprietary information of "Ak Zhaik"
February 1 2016, 10:00