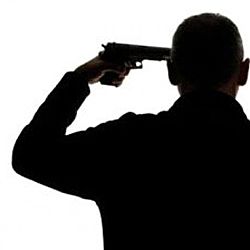 Recently a newspaper from Uralsk published an article titled Colonel Uteshev Promised to Kill Himself.
Certainly, the news attracted readers' interest by describing the non-nonsense rage occurred in the oblast's police department after an unscheduled evaluation of police officers.
The story tells that the head of internal security at the oblast police department Kuangali UTESHEV was shocked when he was suggested to resign two days after showing excellent performance at the test.
In response, the police officer posted the following message at the blog of the Internal Affairs Minister Kalmukhanbet KASSYMOV:
"As an officer, I have honor and pride. I can't stand this shame – now being in a hopeless situation that nobody wants or able to hear me, Uteshev writes. – On August 1, 2012, I had well passed the test held before the evaluation commission under your chairmanship, but on August 3, I received a call from the Head of Internal Security Department of the RoK Internal Affairs Ministry, Police Colonel KYDYRGOZHAYEV telling me to resign. I have been serving in police for over 35 years with good faith and fidelity – I have never committed a single offense nor blurred the police's or my reputation. I request you to protect me and my honor. If I fail to prove before you my honor and commitment to serve the country, I, an officer of good health and sanity, will have to shoot myself to make you believe that I am honest and committed to service to Motherland."
The brief answer from the Minister reads:
"As per the law on law enforcement bodies, individuals of higher managerial level may serve in law enforcement bodies until 53 years of age. Employees, upon reaching the established age limit at the service, are subject to dismissal. Taking into account that this year you turn 55 years old you have been notified by the management of Internal Affairs Ministry about your forthcoming dismissal from police."
It is yet unclear why they made the colonel pass the test and got his hopes up, given there exists a strict age barrier that he had already reached?
September 7 2012, 12:54