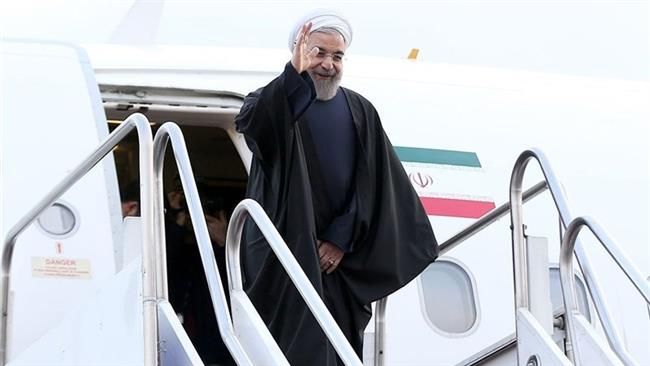 Italian Foreign Minister Paolo Gentiloni said he will seize the opportunity to be provided by Iranian President Hassan Rouhani's forthcoming visit to Rome to de-escalate Iran-Saudi Arabia tensions.

Speaking to the La Stampa daily, he said that Italy is the first country that will be visited by Iranian President Hassan Rouhani after the landmark nuclear deal between Iran and G5+1, adding that he will use the opportunity to decrease tensions between Tehran and Riyadh.

Rouhani is to pay a visit to Italy, Vatican and France in late January after an earlier trip was canceled following a spate of deadly terror attacks in Paris.

On the first leg of his four-day tour, which will begin on January 26, Rouhani is scheduled to visit Rome to hold talks with senior Italian officials, including President Sergio Mattarella and Prime Minister Matteo Renzi.

During his stay in Rome, Rouhani will hold a meeting with Italian investors and leading industrialists. He is also expected to visit the Vatican and meet with Pope Francis there.

The Iranian president will then travel to France, where he will sit down for talks with high-ranking French officials, including his counterpart Francois Hollande.

During Rouhani's first tour of Europe, Iranian officials accompanying the president will sign agreements for expansion of bilateral relations in different fields.

Rouhani was scheduled to visit the three European destinations on November 14, but the trip was put off after a series of terror attacks by Daesh took the lives 130 people and wounded over 350 others in Paris.

Italian Foreign Ministry on January 4 expressed great concern about the increasing political and diplomatic tension in the Middle East.

Italy encourages Tehran and Riyadh to do everything possible to reduce tensions and not to allow its further escalation.

'A search for solutions for the complex crises in the Middle East – primarily those in Syria and Yemen – cannot disregard a desire for dialogue and a strategic vision from all sides, in particular the main countries in the region,' the ministry said.

The Italian Foreign Ministry also urged the conflicting sides to acknowledge that all parties have a common enemy that they should unite against, which is international terrorism.

Saudi Arabia severed diplomatic relations with Iran on January 3 following demonstrations held in front of the Saudi embassy in Tehran and its consulate in the northeastern city of Mashhad by angry protesters censuring the Al Saud family for the killing of prominent Shia cleric Sheikh Nimr. Some people mounted the walls of the consulate in Mashhad while incendiary devices were hurled at the embassy in Tehran. Some 50 people were detained over the transgression.

Riyadh announced late Sunday its decision to cut diplomatic ties with Tehran.
Source: irna.ir
January 13 2016, 11:34