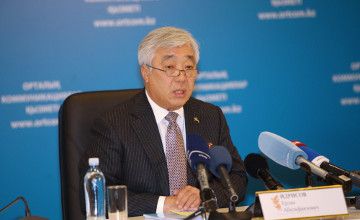 Beginning from the next year Kazakhstan will introduce new rules for issuing visas, said Erlan Idrissov, Minister of Foreign Affairs of Kazakhstan at press conference in Central Communications Service.

Mr. Idrissov reported that the main purpose of the introduction of the new rules is facilitating visa procedures.

According to his words, this work is carried out dynamically together with the Border Guard Service, Ministry of Internal Affairs and other relevant bodies.

He stressed that Kazakhstan has concluded agreements on visa-free trips with 19 countries. The latest agreement was signed with Cuba.
Source: inform.kz

December 24 2015, 16:55