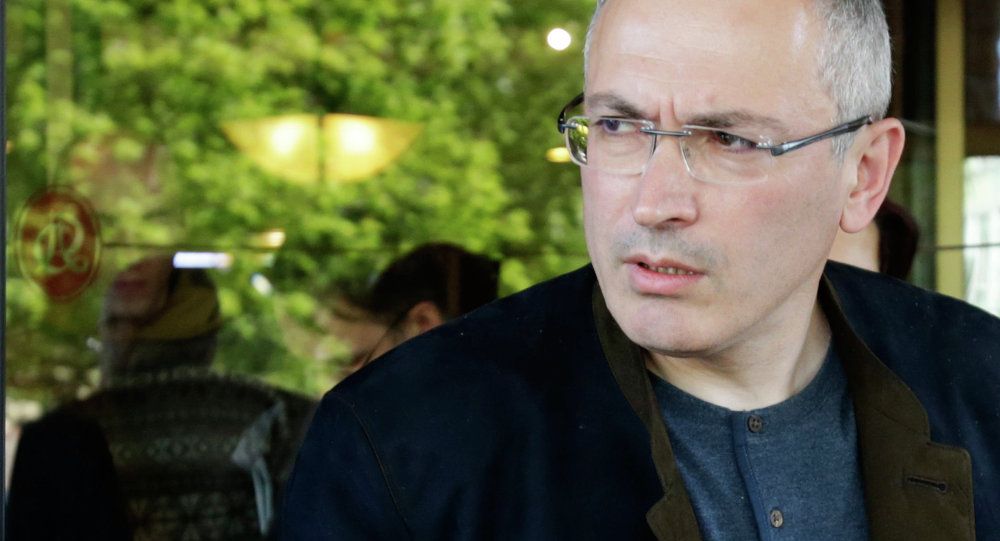 The former owner of now defunct Russian Yukos oil company, Mikhail Khodorkovsky, has been placed under arrest in absentia and put on the international wanted list, Russian Investigative Committee spokesman Vladimir Markin said Wednesday.
"After reviewing the report on investigations of high importance cases of the Russian Investigative Committee, the court has placed Mikhail Khodorkovsky under arrest in absentia," Markin said.
Markin added that Khodorkovsky has also been placed on the international wanted list.
"Mikhail Khodorkovsky has been placed on the international wanted list," Markin said.
Earlier in December, Mikhail Khodorkovsky had been charged in absentia in organizing the murder of Nefteyugansk Mayor Vladimir Petukhov in 1998.
Moreover, Khodorkovsky was charged for the attempted murder of Petukhov's companion Vyacheslav Kokoshkin as well as attempted murder of the executive director of the East Petroleum Handelsgez company, Vyacheslav Rybin.
Arrested on October 25, 2003, Khodorkovsky spent 10 years in prison for fraud and tax evasion before being pardoned. Following his release, he was issued a three-month Schengen visa by Switzerland, and later a residence permit.
Source: sputniknews.com
December 23 2015, 15:22