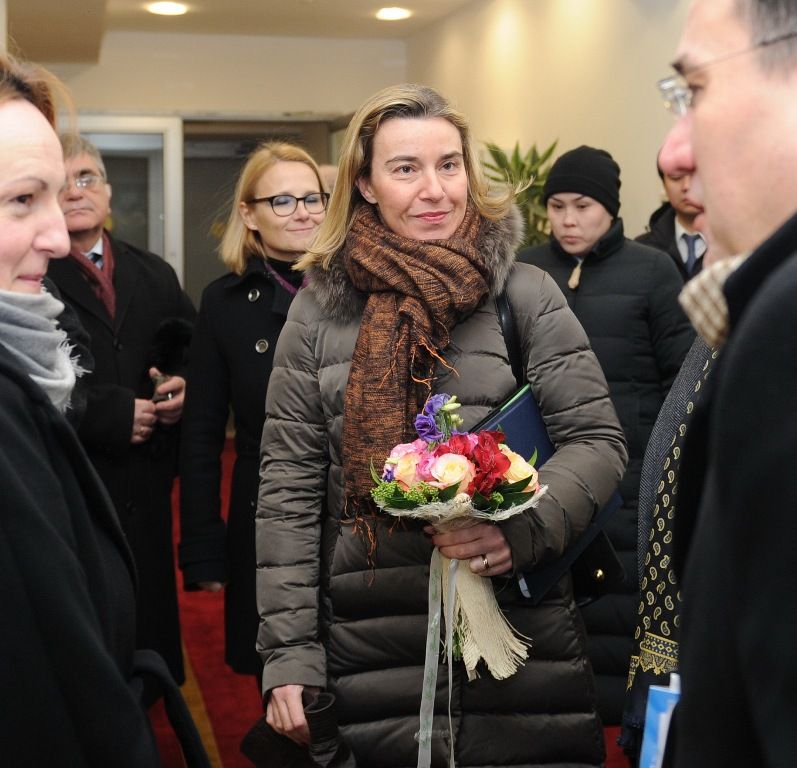 EU High Representative for Foreign Affairs and Security Policy Federica Mogherini arrived in Kazakhstan.
As earlier reported, F. Mogherini will chair the 11th session of the EU-CA Ministerial Meeting and will sign the EU-Kazakhstan Extended Partnership and Cooperation Agreement.
Deputy Minister of Foreign Affairs of Kazakhstan Alexey Volkov met the head of the European diplomacy at the airport.
Source:inform.kz
December 21 2015, 10:46