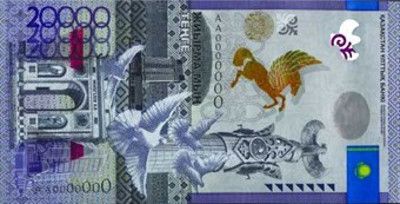 The National Bank of Kazakhstan issued 20000 banknotes.

As the press service of the National Bank of Kazakhstan informs, the issuance of the banknote is dedicated to the Day of the First President of Kazakhstan.
As it was informed, 20000 banknotes will be in circulation since December 1, 2015.
The banknote was designed in 2013. It is a legal means of payment along with the other banknotes already circulating in the country.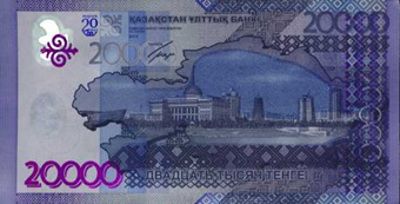 Source: inform.kz
November 30 2015, 18:03