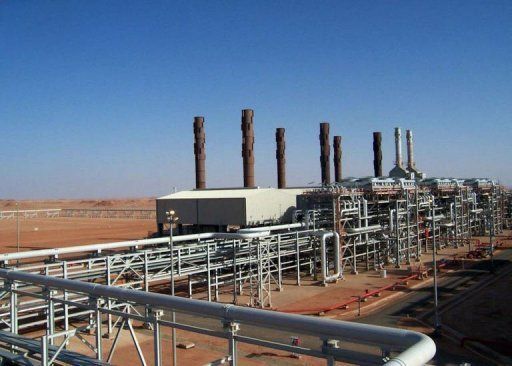 In what could be the first spillover from France's intervention in Mali, Islamist militants have attacked and occupied a natural gas complex partly operated by energy company BP in southern Algeria.

The group were claiming to have kidnapped up to 41 foreigners in the dawn raid and had reportedly killed three people, including a Briton and a French national.

An al Qaeda affiliated group said the raid had been carried out because of Algeria's decision to allow France to use its air space for attacks against Islamists in Mali, where French forces have been in action against al Qaeda-linked militants since last week.

The attack in southern Algeria also raised fears that the French action in Mali could prompt further Islamist revenge attacks on Western targets in Africa, where al Qaeda in the Islamic Maghreb (AQIM) operates across borders in the Sahara desert, and in Europe.

AQIM said it had carried out Wednesday's raid on the In Amenas gas facility in Algeria, Mauritania's ANI news agency reported.

The Algerian interior ministry said: "A terrorist group, heavily armed and using three vehicles, launched an attack this Wednesday at 5am against a Sonatrach base in Tigantourine, near In Amenas, about 100km from the Algerian and Libyan border."

The gas field is operated by a joint venture including BP, Norwegian oil firm Statoil and Algerian state company Sonatrach.

BP said armed men were still occupying facilities at the gas field.

"The site was attacked and occupied by a group of unidentified armed people. Contact with the site is extremely difficult, but we understand that armed individuals are still occupying the In Amenas operations site," it said.

Algeria's official APS news agency said a Briton and an Algerian security guard had been killed and seven people were injured including two foreigners. A French national was also killed in the attack, a local source said.

Also among those reported kidnapped by various sources were five Japanese nationals working for the Japanese engineering firm JGC Corp, a French national, an Irishman, a Norwegian and a number of Britons.
January 17 2013, 16:15