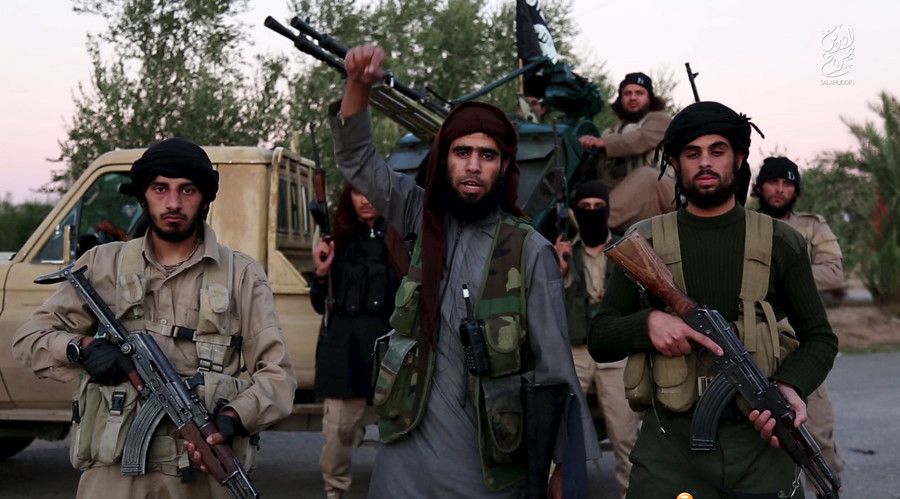 A new video from ISIS warns of an attack on New York City. Images from the video appear to show a man zipping up his jacket with a bomb strapped to his body underneath. That is followed by an image of Times Square.
There is no indication of when the images were taken or if the images are authentic.
Stephen Davis, deputy commissioner of public information for the NYPD, said in a statement:
"We are aware of the newly released ISIL video that mentions Times Square. While some of the video footage is not new, the video reaffirms the message that New York City remains a top terrorist target.
"While there is no current or specific threat to the City at this time, we will remain at a heightened state of vigilance and will continue to work with the FBI, the Joint Terrorism Task Force and the entire intelligence community to keep the City of New York safe. In addition, we are continuing to deploy additional Critical Response Command (CRC) teams throughout the City, out of an abundance of caution."'
ISIS released a warning video on Monday, as well. It directly mentioned the attacks in Paris and threatened the U.S. with familiar rhetoric.
"A similar day that France went through, you will go through," an ISIS member said. "I swear to God just as we struck France in its stronghold Paris, we will strike the U.S. in its stronghold Washington."
Source: fox8.com On photo: A man (C) identified in the subtitiles as Al Karar the Iraqi gestures as he speaks at an undisclosed location in this image taken from undated video footage released by Islamic State. © Reuters
November 19 2015, 15:40