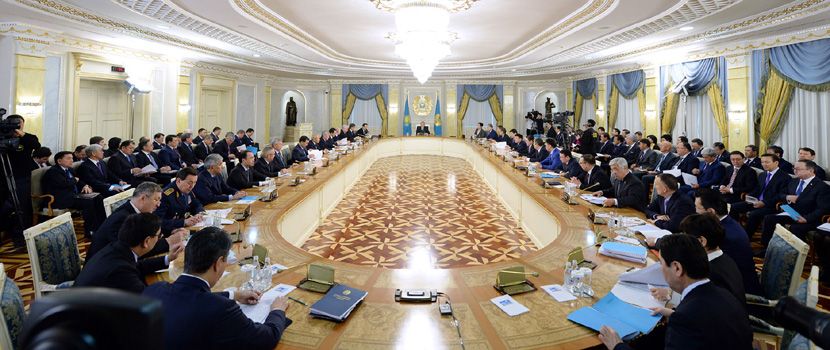 Today, November 18, Akorda presidential residence is hosting an extended meeting of the Government under the chairmanship of President Nursultan Nazarbayev.
The event is considering the interim results of socioeconomic development of 2015 and key plans for the coming period amid the world economic crisis.

The meeting is expected to discuss the current implementation of the Plan of the Nation - "100 specific steps". Special emphasis will be placed on the measures of support for socially vulnerable layers of population under the new conditions.

It was noted that the agenda will include the issue on future work on increasing the investment attractiveness and holding of the privatization campaign.
Source: akorda.kz
November 18 2015, 11:07