By Murat Sultangaliev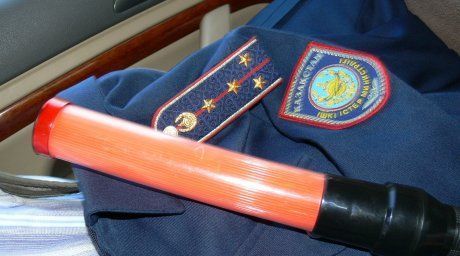 One more false police officer (see "Thief liked police uniform") has been detained in Atyrau.
On November 4 after midnight the crew of "Batys-35" police car patrolled the territory of Victory park and came across four young people, one of them was wearing the uniform of traffic police officer.
– This 21-y.o. citizen was wearing green reflecting vest, police peak-cap and holding traffic control baton, – said the press service head of Internal Affiars Department Gulnazira Mukhtarova. – According to him, he purchased police attributes via Internet.
Criminal case as per Article 390 of RoK Criminal Code ("Unauthorized assignment of authority rank") has been initiated against "the guiser". Investigation is ongoing.
November 9 2015, 10:13