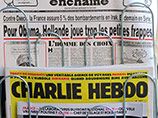 The French satirical magazine Charlie Hebdo published the caricatures on the Russian passenger plane crash in Egypt. On one of the pictures fragments of bodies and parts of A321 plane falling from the sky were compared to bombings in Syria.
TASS reported that both caricatures of the edition known for its provocative publications are placed on the last page under the heading "Covers That You Have Avoided". The heading means that drawings proposed by editorial office employees for front page as options, but were rejected are usually published in this section.
The first picture represents plane fragments - engine, chassis, pieces of fuselage, as well as one of the plane passengers falling onto a man with a beard in Bedouin clothes, holding a machine gun. Caption text reads: "Islamic state": Russia intensifies bombardments".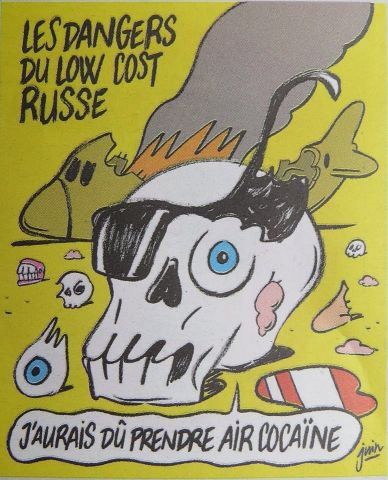 Source: newsru.com
Translated by Zeena Urynbassarova
November 6 2015, 10:39